Visual Arts
Joy Pratt Markham Gallery
The Joy Pratt Markham Gallery presents exhibitions of works by both emerging and internationally recognized artists. You're invited to explore new perspectives on nature, identity and community.
Joy Pratt Markham Gallery Hours:
Monday-FRIDAY | Noon to 2pm
One hour prior to most performances
Gallery admission is free
Private gallery tours may be scheduled in advance by calling 479.571.2766. Please arrange your tour at your earliest convenience. We request three business days' notice to schedule tour guides.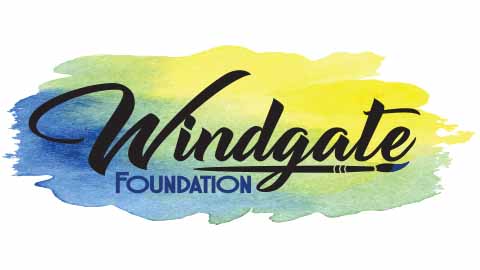 Current Exhibitions
Memories Worth Sharing: Walton Arts Center History Boxes by Kathy Thompson
Exhibition Dates: Nov. 12-Dec. 31
Artist Reception: Nov. 15 , 6:30pm
About:
Walton Arts Center was created when the community of Northwest Arkansas rallied around a vision and worked collaboratively for the good of the region. Since its opening in 1992, each person who has walked through the doors has added their experience, laughter, energy and memories to the collective space of Walton Arts Center. Commissioned for the 20th anniversary in 2012, the History Box installation of twenty mixed media assemblages by Fayetteville artist Kathy Thompson communicates the power of found objects to convey a sense of time, place, self, and community. Thompson's boxes explore Walton Arts Center memories through the lens of foundations, programming, giving back, experience and art forms.
Memories are worth sharing, and now you can add yours to our collection!
Help us create our twenty-first History Box. The performing arts impact each of us in different ways. Please donate a small object that symbolizes the impact that a performance here at Walton Arts Center has made to your life. Kathy Thompson will create the newest memory box from a selection of these donated materials. This 21st History Box celebrating community memories, will be on display Dec. 10-31. Objects may be donated to the box office and in the gallery.
TOPO Map for School Avenue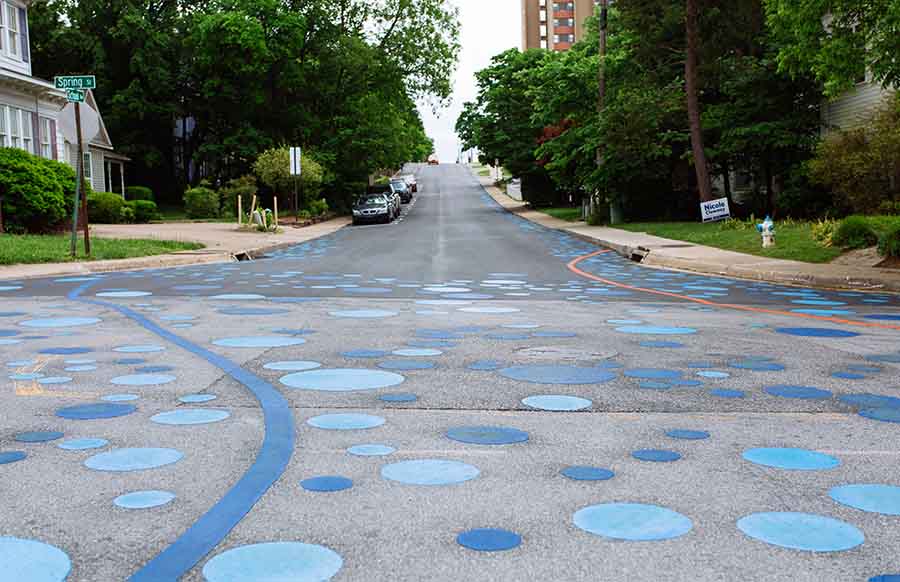 On display throughout 2018 and beyond
This is a temporary public art installation made of thermoplastic by artist Stacy Levy. City of Fayetteville and Walton Arts Center commissioned the artwork with support from the National Endowment for the Arts. Its form is a life-scale topographic map of the terrain between Dickson and Mountain Streets and a visual reminder of the issues of water in Fayetteville's hilly landscape.
Check out a video that explains how the installation was created and the inspiration behind it!
Learn even more about TOPO Map.