Visual Arts
CALL FOR SUBMISSIONS FROM WORKING ARTISTS IN THE NORTHWEST ARKANSAS REGION
Walton Arts Center announces its first ever open call group exhibition featuring the best works from Northwest Arkansas visual artists in Joy Pratt Markham Gallery from September 30-November 5, 2021.
Walton Arts Center is committed to diversity, equity and inclusion and will not discriminate on the basis of race, color, religion, sex, age, sexual orientation, gender identity, disability, national origin or veteran status.
Submit your work for the opportunity to be seen by up to 20 thousand Northwest Arkansas performing arts patrons.
In addition to public exposure at Walton Arts Center, selected artist work will be featured on the Walton Arts Center website and social media pages.
ELIGIBILITY
Artists from the Northwest Arkansas region are welcome to apply with works in the following medium: painting, sculpture, ceramics, digital, printmaking, fiber, photography, mixed media, crafts, fashion and illustration.
There is no specific theme, only that the work represents the best of your talents.
Artists must be 18 and over.
HOW TO APPLY
You may submit up to two pieces for consideration.
REQUIREMENTS
Submission deadline: August 1, 2021.
Works submitted must have been completed after January 1, 2020.
Application must be complete. Information with an asterisk (*) on the application is required.
Only one work per artist will be chosen. You may submit two for consideration.
Artists must ensure high quality of images (at least 300 dpi jpeg recommended).
Artwork images, artist bio and statement must be uploaded directly via the form linked above. We will not accept works via email.
Bio and artist statement must be under 300 words each.
Selected artists must deliver their work to Walton Arts Center between September 7-10, attend the Opening Reception on September 30 and collect their work between November 7-10. In an emergency and with prearrangement, the artist can arrange for alternate delivery of the work.
CONTACT
For questions related to submission, please email visualarts@waltonartscenter.org.
Joy Pratt Markham Gallery
The Joy Pratt Markham Gallery presents exhibitions of works by both emerging and internationally recognized artists. You're invited to explore new perspectives on nature, identity and community.
Joy Pratt Markham Gallery Hours:
Monday-FRIDAY | Noon to 2pm
One hour prior to most performances
Gallery admission is free
Private gallery tours may be scheduled in advance by calling 479.571.2766. Please arrange your tour at your earliest convenience. We request three business days' notice to schedule tour guides.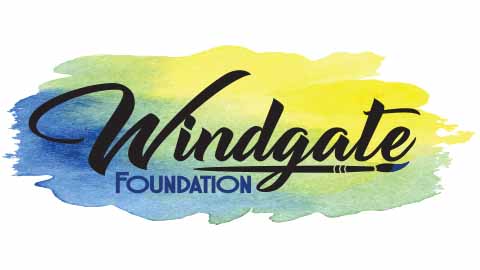 Current Exhibitions
Joy Pratt Markham Gallery
Check back for new exhibits
TOPO Map for School Avenue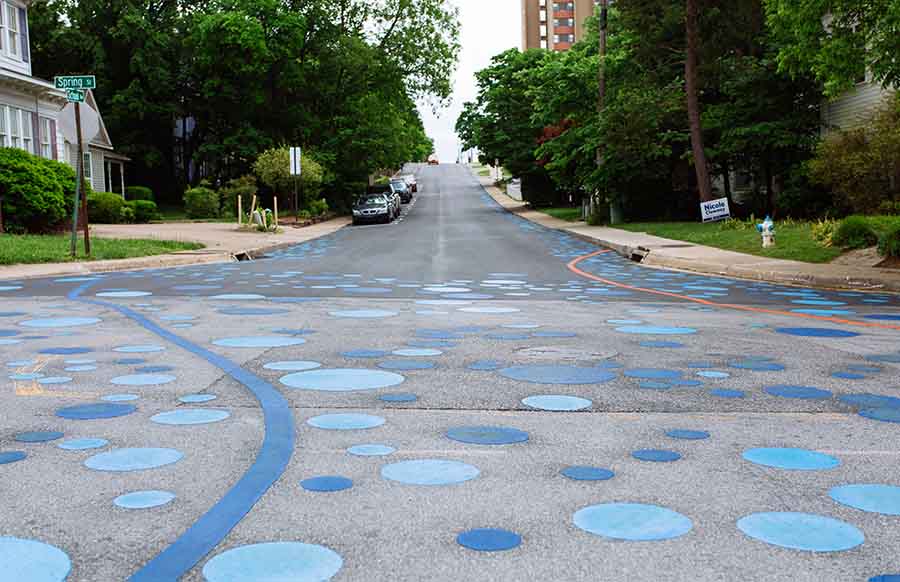 On display throughout 2018 and beyond
This is a temporary public art installation made of thermoplastic by artist Stacy Levy. City of Fayetteville and Walton Arts Center commissioned the artwork with support from the National Endowment for the Arts. Its form is a life-scale topographic map of the terrain between Dickson and Mountain Streets and a visual reminder of the issues of water in Fayetteville's hilly landscape.
Check out a video that explains how the installation was created and the inspiration behind it!
Learn even more about TOPO Map.