Spotlight on Arts Presenting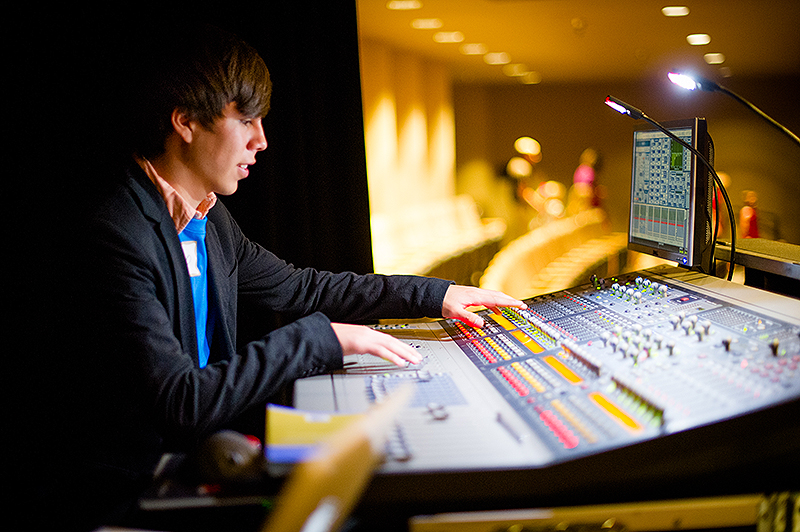 Walton Arts Center's Spotlight on Arts Presenting program is a structured learning experience designed to provide high school students an inside look into the business of arts presenting. Over the course of five days, students will learn about the daily operations and professional departments of Walton Arts Center through hands on activities, staff Q&A's and job shadow opportunities. This behind the scenes experience is designed to introduce students to careers in arts administration, including programming, education, development, and communications, as well as career opportunities in technical theatre, including lighting, sound design, carpentry and venue management. Students will end the five day program by working as ticket takers, greeters, ushers and Will Call for a Walton Arts Center performance.
Upon successful completion of the Spotlight on Arts Presenting program at Walton Arts Center, students are eligible to continue their education by volunteering year round at select Faulkner Performing Arts Center performances on campus at the University of Arkansas. Volunteer responsibilities may include stage management/hands, ushers, ticket takers, and box office roles.
Eligibility: Students must be entering or enrolled in grades 9-12
Dates: TBD Summer 2019
Cost: $200 (scholarships available with demonstrated financial need)
For more information, please contact Meghan Foehl
mfoehl@waltonartscenter.org
479-571-2766