Special

Programs
Stage to Studio
Stage to Studio is a partnership program between Walton Arts Center and Community Creative Center. Through Stage to Studio, students attend a Walton Arts Center Classroom Series performance, have lunch, and then create art responding to the themes and characters of the show with teaching artists at CCC. Tickets to the performance, lunch, art and a bussing subsidy are all provided at no cost to the school. Up to 60 students can be accommodated through a Stage to Studio program, and schools are selected based upon Title One and Free & Reduced Lunch information. In past workshops students have made Clay Effigy Pots after seeing Digging Up Arkansas, explored shadow puppets after Me & My Shadow, and built their own caterpillars after seeing Eric Carle's A Very Hungry Caterpillar. Stage to Studio meets Arkansas Fine Arts Learning Standards.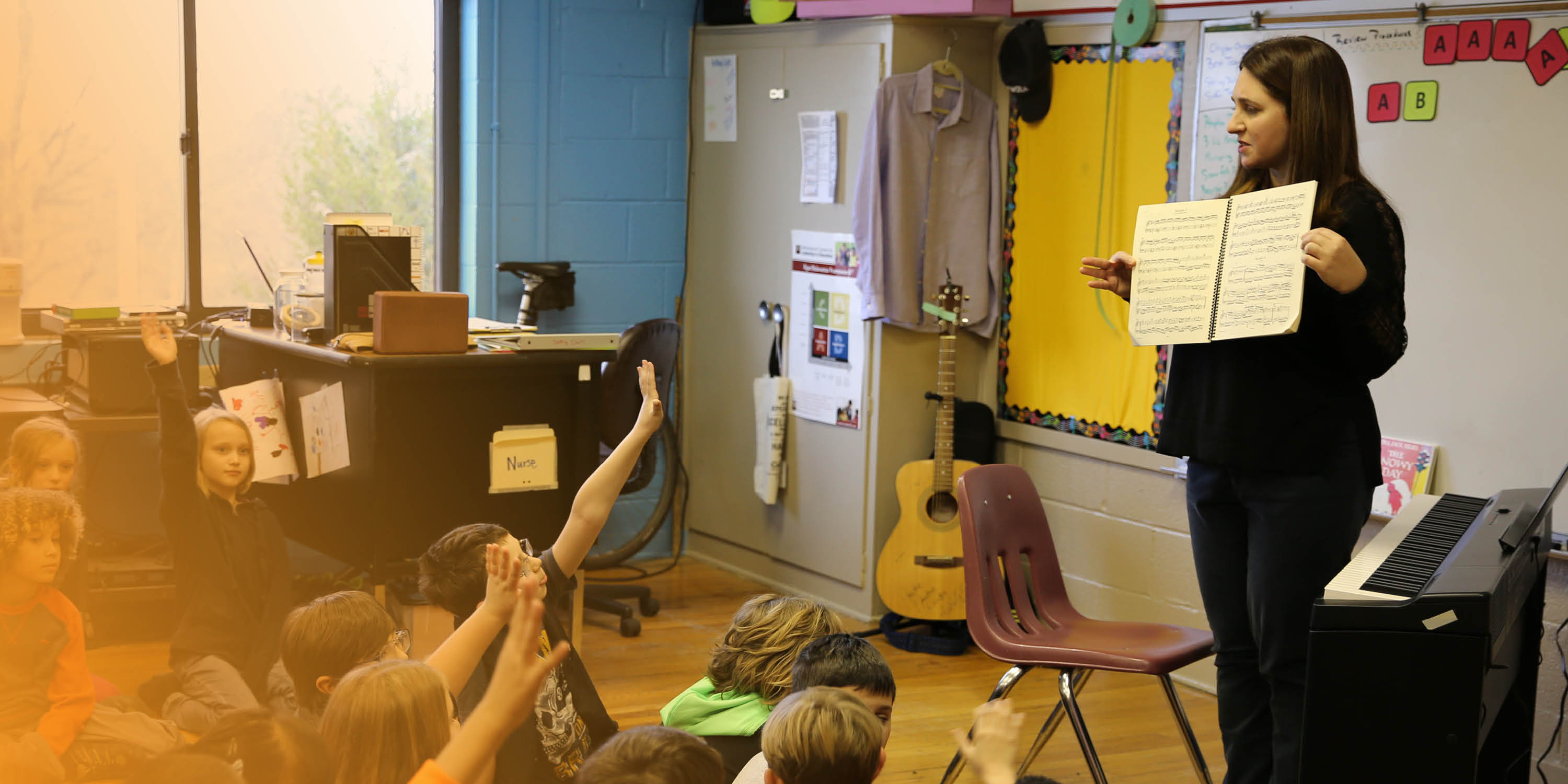 Backstage Tours
Walton Arts Center welcomes schools and students groups for guided tours. Tours are led by a member of the Learning & Engagement team, and feature walkthroughs of Walker Atrium, Starr Theatre, and Baum Walker Hall. Students will explore theatre history through an in-depth look at architecture and artistic details. Tours are by appointment only and rehearsals, performances and/or technical work can limit availability. Tours are limited to 25 students to best accommodate your group in our spaces. Tours last approximately 30-60 minutes depending upon group size and venue availability. Guided Tours meet Arkansas Learning Standards in Theatre Appreciation.
Joy Pratt Markham Gallery Tours
The Joy Pratt Markham Gallery presents exhibitions of works by both emerging and internationally recognized artists. Exhibitions rotate throughout the season and often address new perspectives on nature, identity and community. A member of the Learning & Engagement team will meet with your group to provide background and context on the gallery and exhibit and then students are invited to explore individually or in small groups to discuss theme, explore visual art as text and practice observing, inferring, questioning and reflecting. Tours last approximately 20 – 45 minutes. Guided Tours meet Arkansas Learning Standards in Visual Art Appreciation.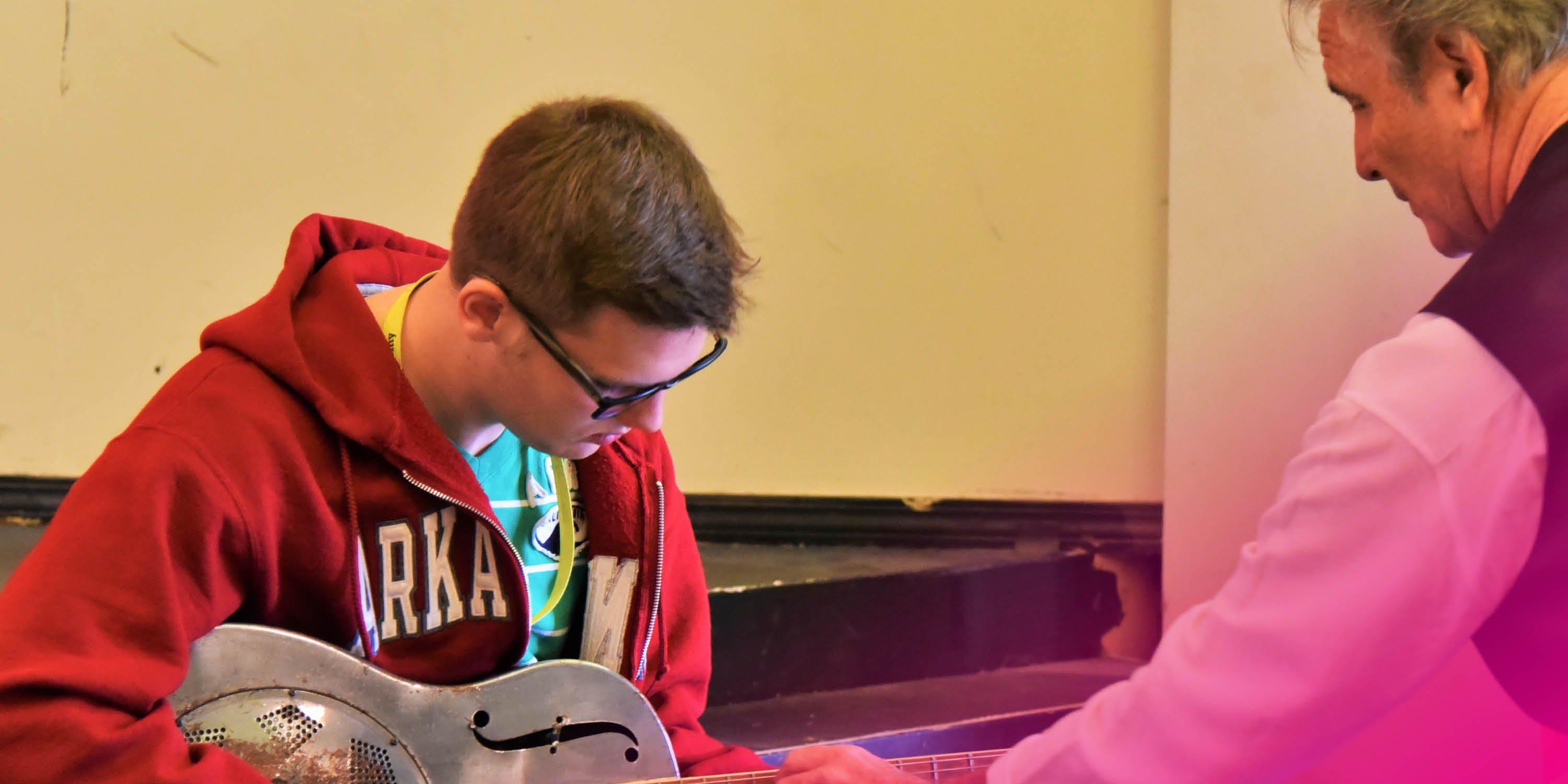 In-School Performances & Workshops
Occasionally, touring artists are able to provide in-school outreach during their visit to Walton Arts Center. Learning & Engagement staff coordinate directly with the artist to identify and program an educational performance or workshop based on the artist's interests and availability. Past artists who have provided in-school performances include Sierra Hull, Seamus Egan, Janoska Ensemble, Oran Etkin, Simone Dinnerstein, Spencer Bohren, and the Salzburg Marionettes. Artists who have offered in-school workshops include the touring cast of PIPPIN, the touring cast of ANNIE, BalletBoyz, Paula Fuga, Paragon Ragtime Orchestra, LA Theatre Works, MOMIX, and Imani Winds. In school performances and workshops vary by season and are determined by a touring artist's schedule and availability. Not all Walton Arts Center artists may be available for outreach.
For more information on any of the above programs, please call 479.571.2766.