Parking Map
Update for 2019 season:
Due to construction, parking lots available for AMP patrons have shifted.
If you are arriving from the south, we recommend you take Exit 82 and turn right on Pinnacle Hills Pkwy.
If you are driving from north of the venue, the quickest route will be from Exit 83 to Pinnacle Hills Pkwy and new lots E, F or G.
Follow signs and instructions from parking lot attendants! None of these lots require payment to enter.
Seat Map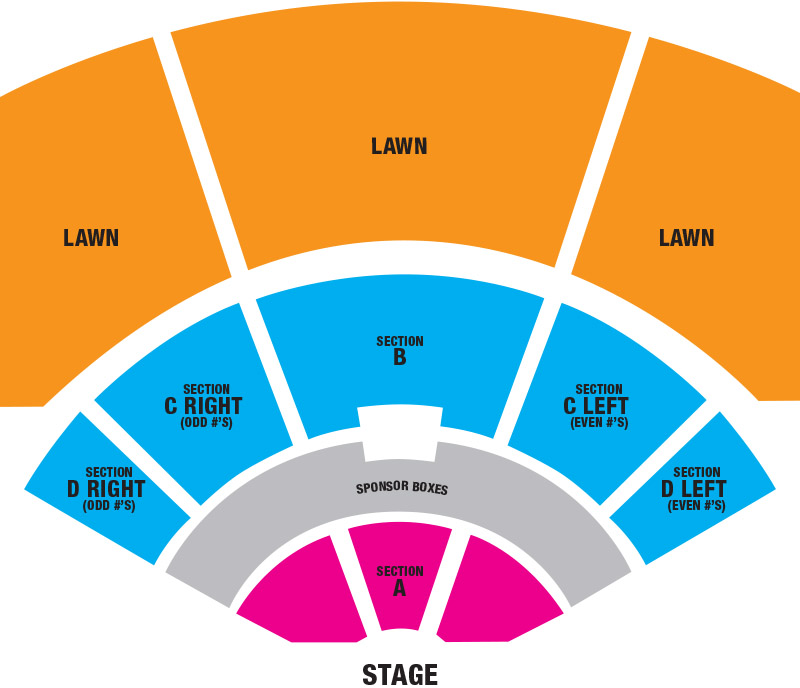 Seat Map with Pit