Past Exhibitions

The Bleak and the Burgeoning
June 19–OCTOBER 7

, 2018

The works in this exhibition, including large-scale installations, are physically curated in ways that reveal both an independent sense of personal geography, as well as a collective experience of fragile terrains.

Click here to view the exhibition catalog.
Featured artists:
Amber Cowan, Maysey Craddock, Leonardo Drew, Lauren Fensterstock, Judy Pfaff
Adornment: Beauty in Excess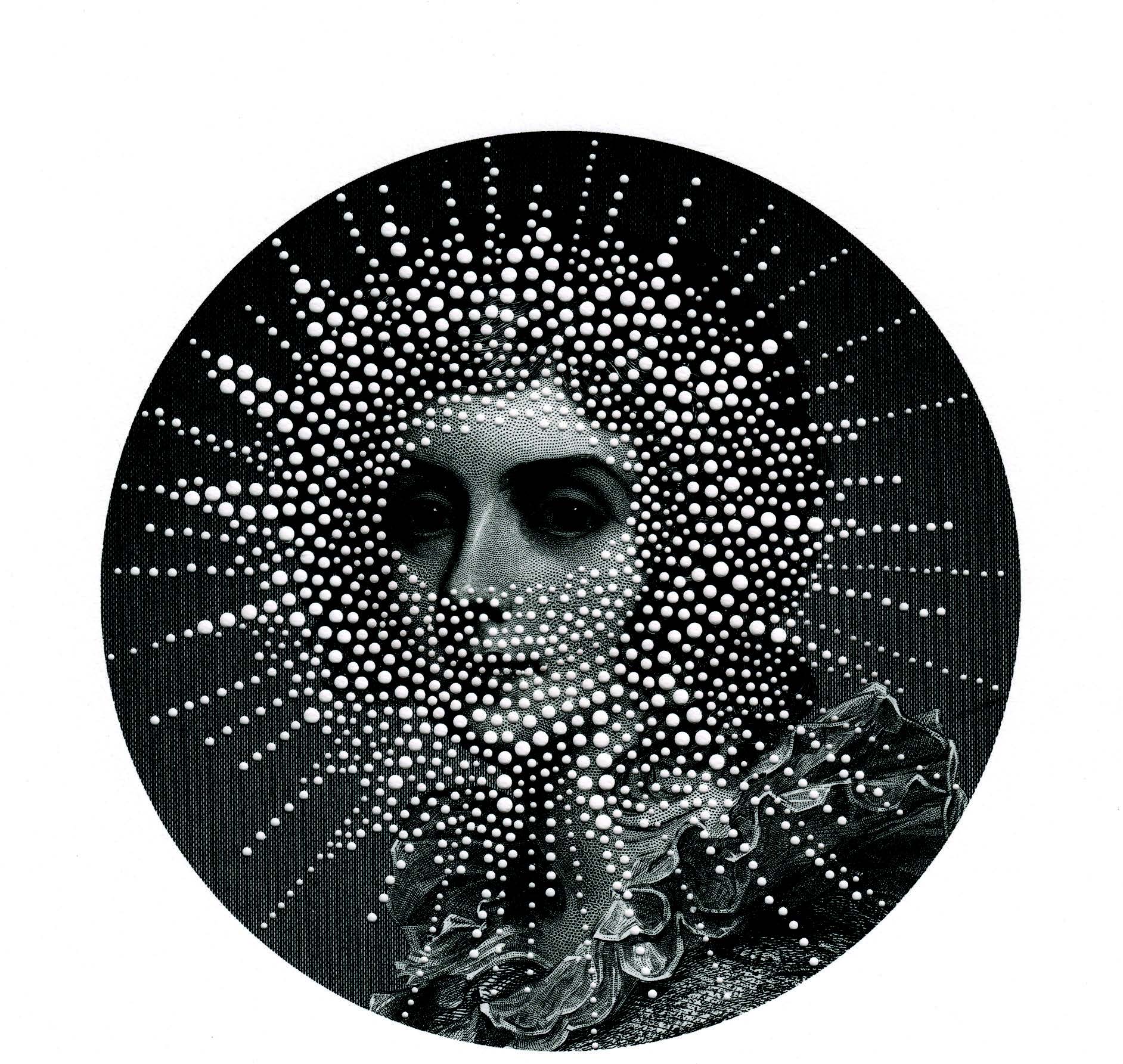 March 29–May 25, 2018
Opening reception: FRiday, March 30, 5pm
The seven contemporary artists in this exhibition fuse intimate objects, delicate materials and obsessive processes to explore the uncertainty of our physical condition and the vulnerability of the human body.
Click here to view the exhibition catalog.
Featured artists:
April Dauscha, Carson Fox, Roberto Mannino, Matt Neff, Piper Shepard and Kayte Terry
The Grammar of Ornament
JANUARY 19–MARCH 17

, 2018
OPENING RECEPTION: FRIDAY,

JANUARY 19

, 5-7PM

This exhibition explores the interdisciplinary practices of contemporary artists who sit at the intersection of art and design to consider the ways that ornament can create visual languages.

Click here to view the exhibition catalog.
Featured artists:
Shepard Fairey, Ryan McGinness, Mary Judge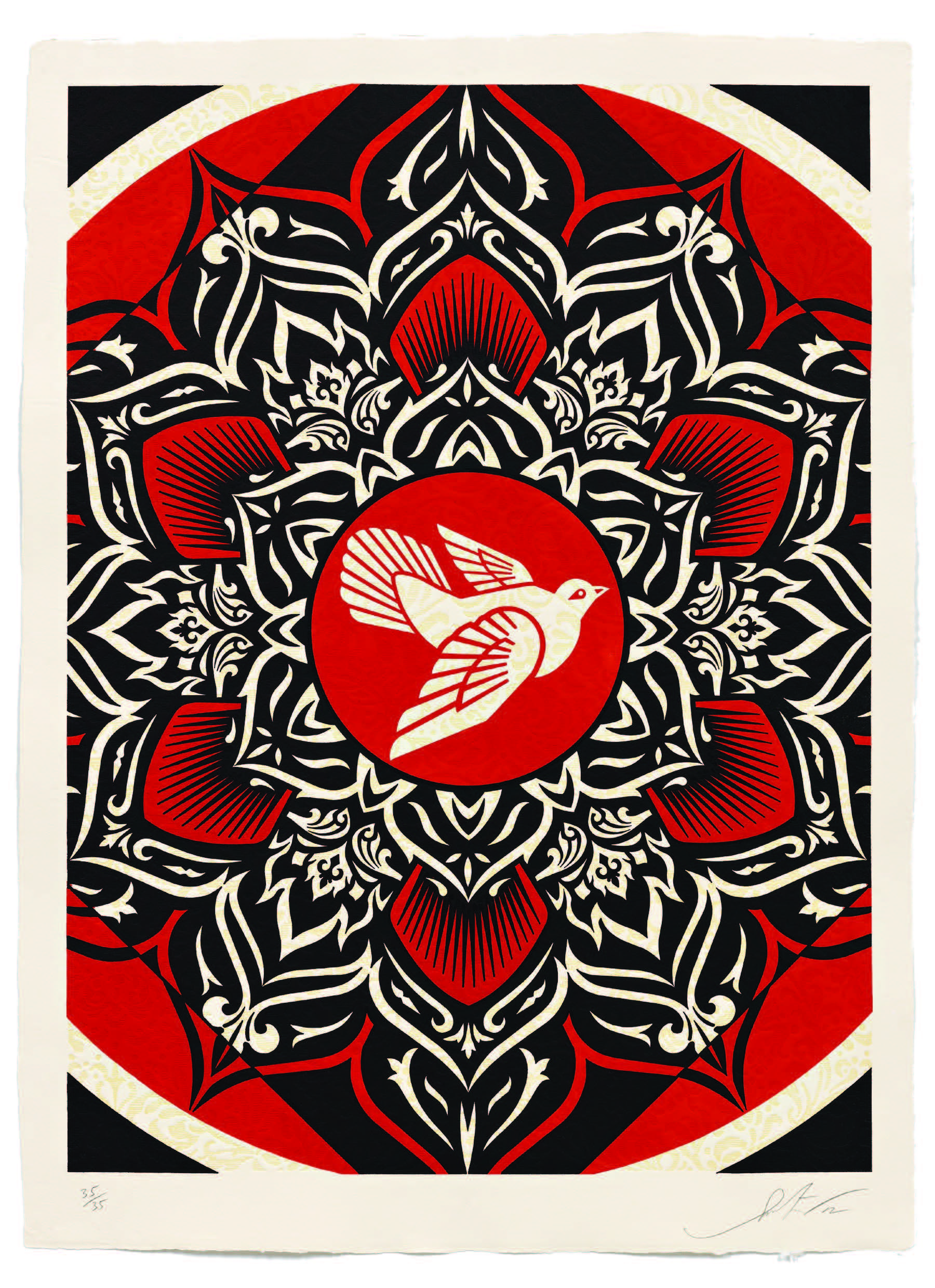 Shepard Fairey | Lotus Target Red | Three-color relief on handmade paper
35 x 25 1/2 inches | Edition 34 of 35 | 2012 | Courtesy the artist and Pace Prints
Shepherd Fairey - obeygiant.com
Born in Charleston, SC but now working in Los Angeles, CA, artist Shepard Fairey creates contemporary street art, and has been described by the Institute of Contemporary Art, Boston as one of the best known and most influential street artists.
Ryan McGuiness - ryanmcginness.com
Trained as a graphic artist, Ryan McGuiness translates work on a variety of mediums, including sculpture, projections, installations and paintings. McGuiness uses and distorts common images - symbols, logos, and contemporary iconography - to create personal expressions through visual language.
Mary Judge - maryjudge.com
Mary Judge is an artist known for her complex and reductive works on paper and sculpture in cast concrete and painting in tempera acrylic. Her artistic development has been deeply affected by her frequent travels to Italy, to a summer home, where she built a deep relationship with contemporary Italian art and local artisans of the Umbria region.
Charting Terrain: A confluence of light and form
October 5-December 23, 2017
Opening reception: Thursday, Oct. 5, 5pm
Charting Terrain: A confluence of light and form presents six diverse and dynamic contemporary artists united by the desire to challenge the limits of pictoral space. Each artist included in this exhibition charts a landscape unique in the topography of material and form, which independently and collectively synthesizes light and form as a visual platform. Charting Terrain questions the manner in which surface is considered—as physical, peripheral and metaphorical. However it is the outer boundaries, the contours, that draw each artist to the internal question of our mapping, which each answers through diverse and varied media.
Featured artists: Victoria Burge, Ben Butler, Theresa Chong, Sean Morrissey, James Siena and James Turrell
Click here to view the exhibition catalog.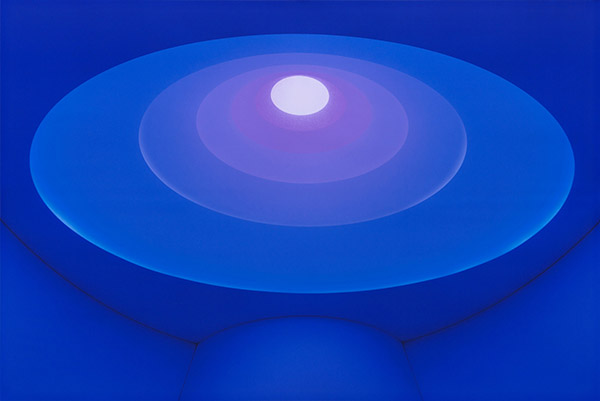 Glacial Shifts: Paintings and photographs by Diane Burko
May 4-September 30, 2017
Opening reception: Thursday, May 4, 5pm
Born in Brooklyn, New York in 1945, Burko received a BS in painting and art history from Skidmore College and an MFA (1969) from the Graduate School of Fine Arts of the University of Pennsylvania. Burko is professor emeritus of the Community College of Philadelphia where she taught (1969-2000). She has also been a visiting professor or lecturer at varied institutions, including Princeton University, Arizona State University, and the Pennsylvania Academy of the Fine Arts. She is an affiliate of The Institute of Alpine and Arctic Research, having led a seminar at their headquarters and interacted with their research scientists in Boulder, Colorado, in 2014. She has been invited to speak at conferences at institutions such as the Geological Society of America, the American Geophysical Union, the Atlantic Council and National Academy of Sciences. Burko has had more than 40 solo exhibitions of her work in galleries and museums throughout the country.
Winner of two National Endowment for the Arts fellowships and two Pennsylvania Arts Council awards, Burko has had a six-month residency in Giverny, France, sponsored by the Lila Acheson Wallace Foundation, and a five-week residency at the Rockefeller Study and Conference Center in Bellagio, Italy. She was awarded a $200,000 public art commission by the Redevelopment Authority of Philadelphia and the Marriott Hotels (1996). In 2000 she received a $50,000 Leeway Award to support her Volcano Project. In 2011, she was given the Women's Caucus for Art/College Art Association Lifetime Achievement Award. In 2013, she was selected to participate in the Arctic Circle Artist Residency Program sailing around Svallbard. That expedition was supported with the Independence Foundation's "Fellowship in Art" award. Distinguished critics have written about Burko's work including Robert Rosenblum, Lawrence Alloway, John Perreault, and David Bourdon. Burko is represented in numerous collections including the Denver Art Museum, Colo.; the Hood Museum of Art, N.H.; the James A. Michener Art Museum, Doylestown, Pa.; Pennsylvania Academy of the Fine Arts; The Philadelphia Museum of Art; The Tucson Art Museum, Arizona; and the National Academy of the Sciences, Washington D.C.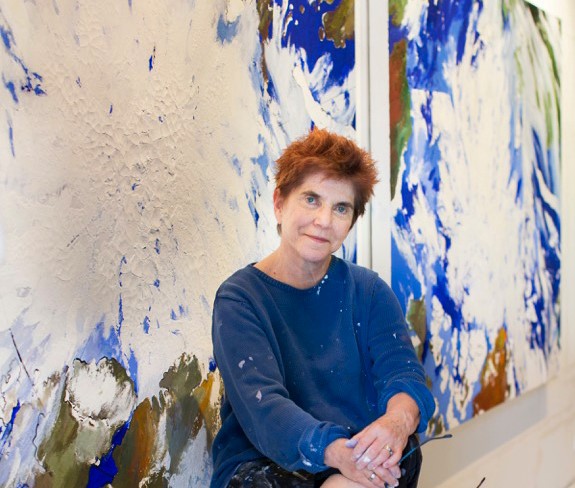 Explore the Glacial Shifts, Changing Perspectives exhibition catalog.
Learn more at Diane Burko's website.
Hear Diane speak about her work.
The Fabric of Nature Mixed media landscapes by Andrea Packard
February 4-April 24, 2017
Opening reception: February 4, 5-7pm
Inspired by the densely wooded terrain of New England and southeastern Pennsylvania, Andrea Packard creates both small and large-scale mixed media works that integrate diverse materials such as woodcut prints and scraps of fabric.
Click here to visit the artist's website.
Click here to view the exhibition catalog.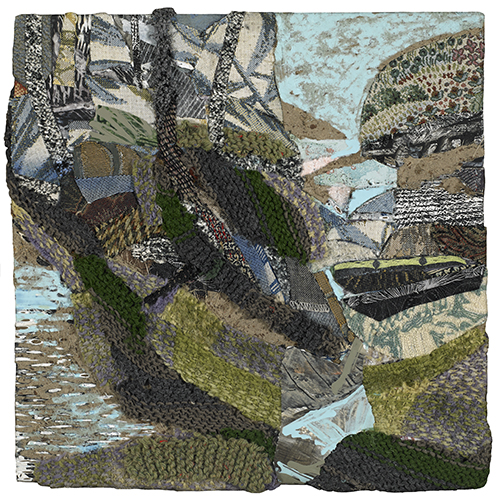 Home Away From Home Works by Kay Healy and Ted Lott
November 19, 2016-January 26, 2017
Opening reception: November 19
This opening exhibition features Ted Lott's Migration Series alongside printed and sewn installations by Kay Healy, which take inspiration from interviews with Walton Arts Center volunteers and donors, emphasizing the importance of memory and community.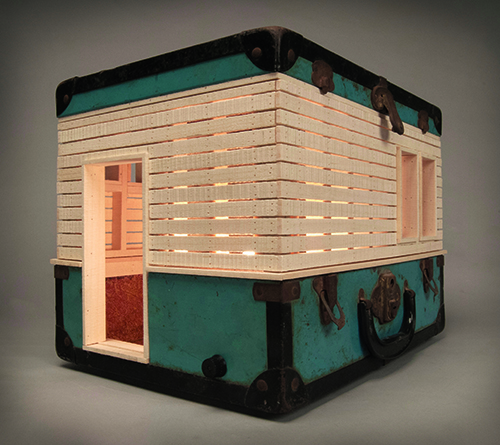 I Think I Can by Terrapin Theater of Australia
June 16-27, 2015
I Think I Can is an interactive installation by Terrapin Theater of Australia. Their artistic team built a model railway layout in Joy Pratt Markham Gallery of a new town called Artoville. This new town needs character, and that's where you come in! It is your job to create the story of Artoville and its residents through tiny puppets that each have their own identity.
You and your family can choose a puppet and insert them into the tale of our arts + nature-inspired community. Then, you can create a story for the online newspaper, the Artosphere Democrat-Gazette, and watch as the town grows and your character's story evolves!
This exhibit unites model trains, intricate puppetry, live video and audience participation to create an innovative public artwork.
Visit the I Think I Can website here.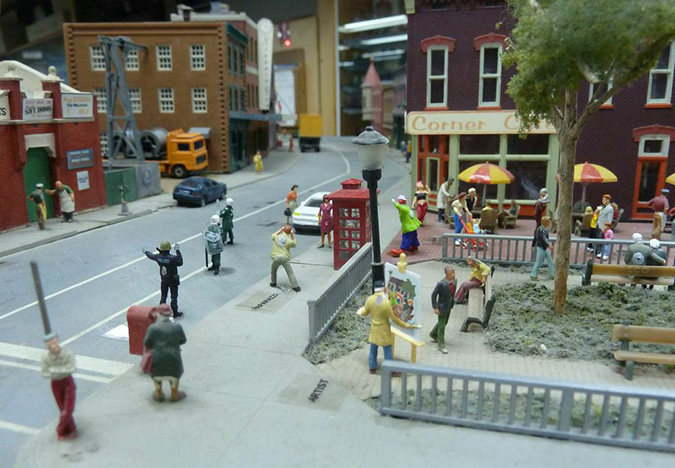 Ready Made Dream - Sue Johnson
Her Slip Is Showing & Other Stories - Jennifer Levonian
April 10-June 1, 2015
Opening reception: Thursday, April 9, 5-7pm
Walton Arts Center is pleased to present two concurrent exhibitions curated by Andrea Packard: Sue Johnson: Ready-Made Dream, an installation of mural-sized digital prints, and Jennifer Levonian: Her Slip is Showing and Other Stories, a series of stop-action video animations. Both artists provide affectionate and satirical perspectives on domestic lives, personal aspirations, and the American Dream.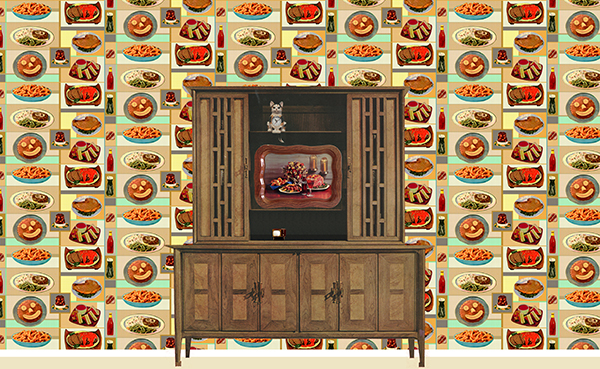 Our Fragile Home: Pat Musick
January 6 – March 31, 2015
The installation of paintings and sculptures was created through more than a decade of collaboration between Pat Musick and her husband. Our Fragile Home was inspired by the 1990 Earth Day Conference held at the United Nations in New York City. Carr was one of forty astronauts and cosmonauts who participated. Six speakers representing the United States, France, Germany, Saudi Arabia, Spain and Russia were invited to address the conference in their native language and describe their impressions of the earth from outer space. Listening with one of the simultaneous translation headsets provided to audience members, Musick noted that although the six speakers did not wear the headsets and hear each other in translation, they used the same key words, "Sustain", "Protect", "Balance", "Harmony", "Nurture", "Fragile", "Steward", and "Beauty".
Musick recognized that these words embody both the urgent need for creative responses to climate change and the potential for new and shared perspectives. Her artworks provide moving and memorable images of both the fragility and resilience of the earth.
Pat Musick and Jerry Carr live in Manchester Center, Vermont. Musick has been a professional artist her entire life and Carr became her creative partner after retiring from NASA and a subsequent career in space engineering. Musick conceives of and designs all of the works on paper. Carr engineers and fabricates the steel and woodwork. They complete the finishing touches together. "We work together in pure collaboration," said Musick. "We have a different perspective when we work with the different materials, but the important thread that we share is the love of the environment."
Musick and Carr's artworks are represented in the permanent collections of over fifty museums and public spaces throughout the United States.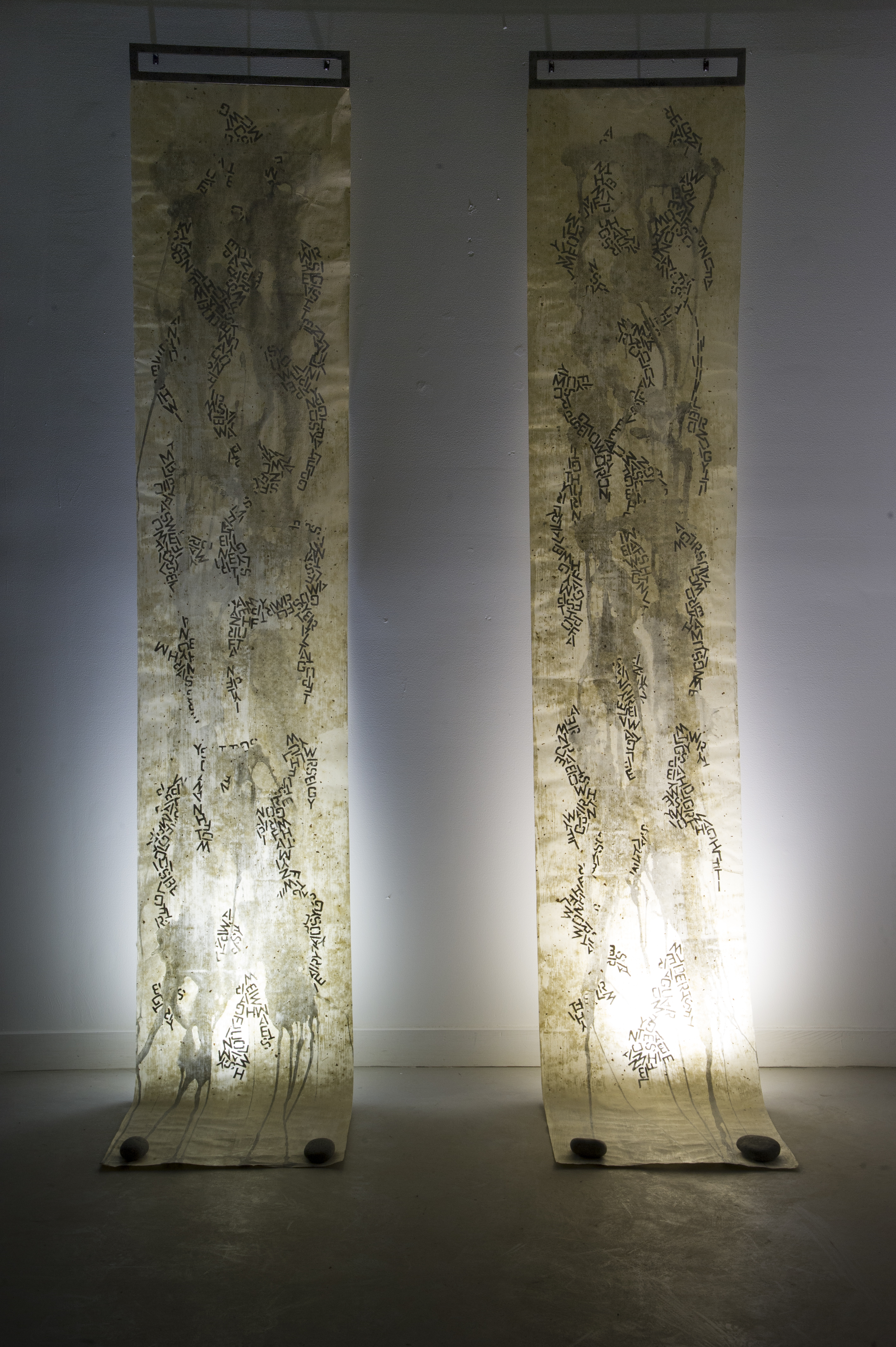 Portraits Of A Community: Hidden In Plain Sight - Sedrick Huckaby
September 12, 2014-January 3, 2015
Blending tradition and modernity, Sedrick Huckaby's ambitious paintings, drawings, and prints celebrate family and community. His vibrant and richly textured images of quilts, family members, and ordinary folk convey his spirituality, African American cultural heritage, and the beauty inherent in seemingly ordinary lives.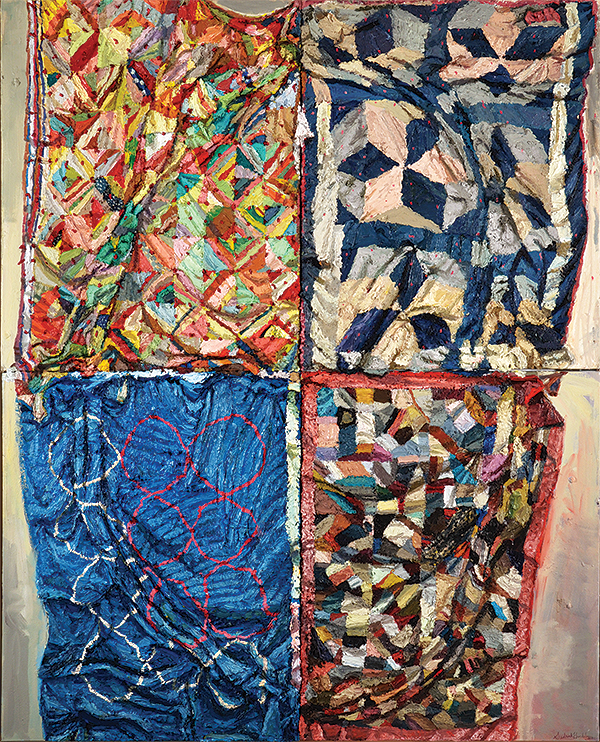 Under The Stars: Maser
Artosphere 2014
Under the Stars, a new urban art installation by renowned street artist, Maser was part of the 2014 Artosphere Festival. The installation is located on the lawn of Nadine Baum Studios, along the Frisco Trail in Fayetteville. Under the Stars was introduced to the community at the 2014 Artosphere Celebration on May 16, 2014.
Maser's bright colors and patterns are designed to disrupt the environment and engage the community. Under the Stars is multi-functional, serving as a stage for bands to perform on at the Artosphere Trail Mix Concert and used for community events and gatherings outside of the festival. People are encouraged to explore the installation and be a part of the conversation by sharing photos with the hashtags #Artosphere2014 #Maser and #UnderTheStars. The piece will remain on the trail through Artosphere, with opportunities to repurpose and relocate currently being considered.
Maser explains, "Under the Stars invites you to investigate the structure and explore how we exist in the space around it. I want to empower the viewer to take ownership of the art and create a new purpose or function."
About the artist: Maser first began painting graffiti in Ireland in 1995 and quickly gained a reputation as one of the most innovative artists in the field. He's treated the world as his canvas, leaving behind art in London, Austria, Germany, Copenhagen, Holland, Belgium, Prague, Slovenia, Spain, Sweden and the United States. In 2013, Maser painted a mural at the Jones Center for Families as part of the Spring Creek Art Festival. For more information on Maser, visit maserart.com.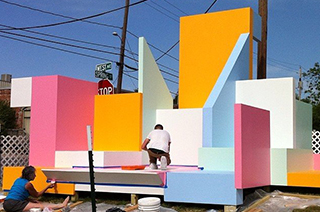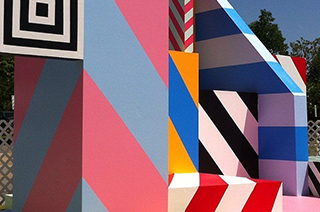 Translating Earth, Transforming Sea—Shawn Bitters, Joan Hall & Laura Moriarty
May 1 - June 21, 2014
Opening reception: Thursday, May 1
Over the past decade, an increasing number of artists have been reconsidering their relationship to the global environmental crisis. In their 2007 article, "The Anthropocene, Are Humans Now Overwhelming the Great Forces of Nature?" Nobel laureate Paul J. Crutzen and co-authors Will Steffen and John McNeil argued that the Holocene epoch ended some time in the 1800s after the onset of Industrialism and the term Anthropocene better describes our current period during which accelerating rates of fossil fuel emissions, deforestation, species extinctions, and other effects of human activity are fundamentally altering the earth's geology. The term is catalyzing activism among artists as well as scientists and an increasing number of exhibitions have been focusing attention on our precarious relationship to nature. Yet many environmentally-concerned artists face a dilemma: how do they translate the profound beauty and mystery they experience in nature without perpetuating outmoded notions, escapism, or misinformation?
Translating Earth, Transforming Sea brings together three artists—Shawn Bitters, Joan Hall, and Laura Moriarty—who respond to such questions with exemplary insight, craftsmanship, and creativity. Although differing in style, they share a fascination with geology and their works convey the wonder and complexity they find in distinct topographies that have inspired them for decades.
Through integrating disparate materials and creative processes usually associated with two-dimensional art forms, they create sculptures and installations that probe our changing relationship to the biosphere. Although they demonstrate a love of beauty more than an affinity for dissonance, Bitters, Moriarty, and Hall contradict the pastoral ideal of society living in harmony with nature. They do not portray nature as sublime—a limitless resource to fear or exploit. Instead, they emphasize the omnipresence of human industry. Whether standing before Bitters' Yes,Yes, Yes, Now, Now, Now, Moriarty's Atchafalaya, or Hall's Acid Ocean, we see nature as increasingly engineered, managed, and merged with the artifacts of human industry.
In distinct ways, Bitters, Hall, and Moriarty have linked their own evolving identities closely to the fragility and metamorphosis of the earth. Whether evoking seismic upheaval or documenting ocean pollution, they confront difficult truths with an empathy and resilience that encourage us to do likewise.
—Andrea Packard, Curator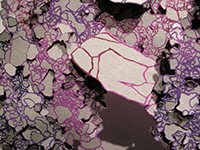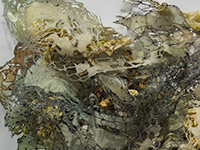 Divide Light: Operatic Performance Costumes of Lesley Dill
February 6-April 13, 2014
Opening reception: Thursday, March 7, 5-7pm
Screening of Divide Light begins at 5:30pm in Starr Theater
In this apex of her performative work, Lesley Dill's opera Divide Light is based on the complete works of poet Emily Dickinson. Lesley conceived of this opera, was the artistic director and collaborated with composer Richard Marriott. Divide Light follows a dramatic and emotional contour, exploring a range of emotions from vulnerability and fear to ecstasy, joy and exhilaration.
Divide Light premiered August 13, 2008 at the Montalvo Arts Center in San Jose, CA and featured performances by Del String Quartet; the 45-voices of The Choral Project; Jennifer Goltz, soprano; Kathleen Moss, mezzo soprano; and Andrew Eisenmann, baritone. The performers sing Dickinson's words and also wear Dill's ravishing costumes with the words scrawled across them. The set is a continuously moving video installation of poems and Dill's evocative black-and-white photographs.
Film of the opera was made by Ed Robbins. Divide Light was commissioned by Montalvo Arts Center, and supported in part by grants from the Rockefeller Foundation Multi Arts Production Fund, The William and Flora Hewlett Foundation, The David and Lucile Packard Foundation and the National Endowment for the Arts.
This is the first time the operatic performance costumes have been exhibited. Walton Arts Center and the University of Arkansas are pleased to present these to the public and community-at-large.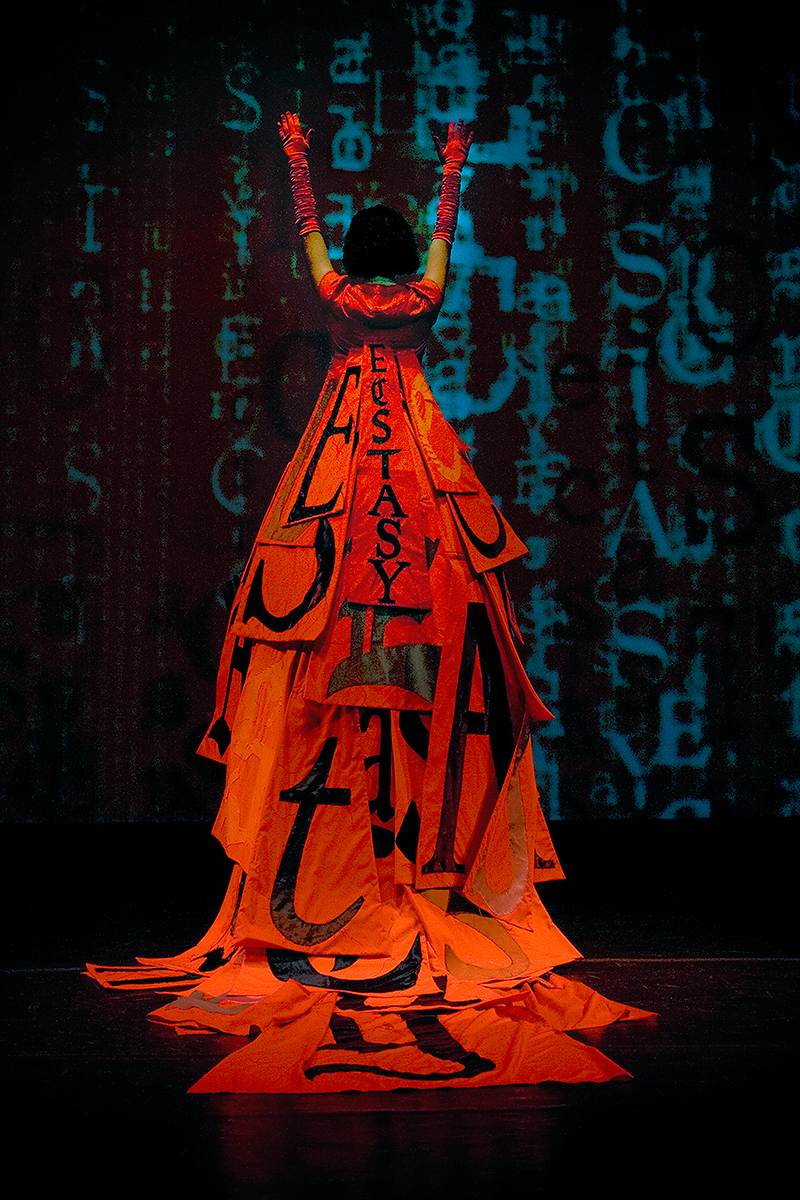 Linking the Past To The Present: Recent Works by Anita Fields & Tony Tiger
November 7, 2013-January 25, 2014
The exhibition Linking the Past to the Present features works by Oklahoma artists Anita Fields (Osage) and Tony Tiger (Sac and Fox). Like other contemporary Native American artists, their work is constantly changing and developing, while the past remains an integral part in their creative explorations. Whereas Fields incorporates abstract nature-related motifs based on traditional Osage textiles or Native American ceramics, Tiger uses historic photographs and tribal designs in his canvases to analyze different facets of tribal history and their continuing relevance. By embracing their own histories, both artists confirm the links that join past and present to the future.
Curated by Manuela Well-Off-Man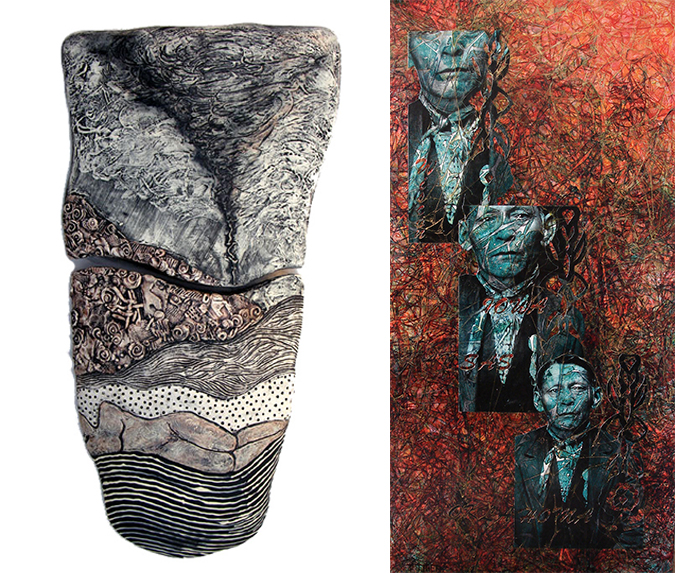 True Faith, True Light: The Folk Instruments of Ed Stilley
August 23-November 1, 2013
This exhibition celebrates the vision of one of the great folk artists of our time: Ed Stilley from Hogscald Holler Homestead in Northwest Arkansas. The exhibit features a collection of Stilley's instruments that he created over a 25 year span. Each instrument is comprised of rough sawn wood scraps along with hidden treasures such as door springs, saw blades, pot lids, metal pipes, and chainsaw sprockets found inside the base.

In addition to the instruments, this exhibition features photographs of Stilley at his workshop and home by Flip Puthoff along with photographs and X-ray images by Tim Hawley detailing the instruments.

This exhibition also features portraits of some of those who have received the gift of an Ed Stilley guitar. A final component of the exhibition is a display devoted to Stilley's tools and working process.

Arkansas Women to Watch
July 18-August 17, 2013
Walton Arts Center is excited to bring this state wide touring exhibition to Northwest Arkansas. This exhibition of inventive textile-based works and will feature the work of five artists selected by curator Caroline S. Brown: Louise M. Halsey of Little Rock; Barbara Cade of Hot Springs; Jennifer Libby Fay formerly of Rogers; Jane Hartfield of Fort Smith; and Deborah Kuster of Conway.

Halsey was chosen by the National Museum of Women in the Arts to show her work in the exhibition High Fiber: Women to Watch 2012 in Washington D.C. which was on view from November 2, 2012 - January 6, 2013. Halsey graduated with her MFA in Interdisciplinary Art from Goddard College in Vermont in 2007, but began studying weaving in 1971. She has traveled and studied weaving extensively in Mexico, Guatemala, Ecuador, the United Kingdom, Spain, Italy, Paris and Costa Rica.

Halsey creates woven tapestries as small commentaries on life. Artist Barbara Cade is showing felted and mixed media works, Jennifer Libby Fay's "textile paintings" explore the relationship between art, nature and spirituality, Jane Hartfield's hand-dyed and painted quilts explore color relationships, and Deborah Kuster, of the art faculty at the University of Central Arkansas, creates art quilts whose creation goes beyond the loom.

Women to Watch 2013 is a project of the Arkansas State Committee of the National Museum of Women in the Arts, which is a non-profit volunteer organization established as an affiliate of the National Museum of Women in the Arts (NMWA), located in Washington, D.C. The National Museum of Women in the Arts brings recognition to the achievements of women artists of all periods and nationalities by exhibiting, preserving, acquiring and researching art by women and by teaching the public about their accomplishments. The Arkansas State Committee is thrilled to bring talent from the state to the forefront, and the national stage.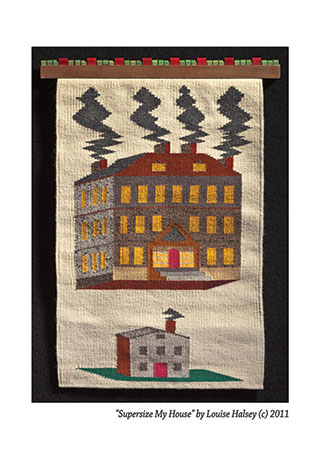 UNTAMED: Jose Bedia, Keith Carter, Mary Frank, Melissa Miller, Peter Paone and Tom Uttech
May 2 – June 28, 2013
Curated by Andrea Packard, Untamed brings together six established artists — Jose Bedia, Mary Frank, Keith Carter, Melissa Miller, Peter Paone, and Tom Uttech — whose compelling images of animals express essential aspects of the human condition. Although the selected artists work in diverse media and styles, they share a fascination with the way images of animals can convey observations and experiences that defy traditional analysis or description. Whereas medieval bestiaries and varied fables use animal imagery to convey liturgical or other didactic goals, Untamed explores the use of animal-human interactions to represent spiritual experiences, emotional states, and cultural beliefs that are mysteriously compelling. Many of the selected works blend autobiographical references with universally resonant allegories of self-discovery.

Ranging from Mary Frank's expressive "Inscapes" to Tom Uttech's magically abundant habitats to the compressed spaces and expressive contrasts Keith Carter's experimental photographs, the featured artworks convey a unifying spirit connecting all of creation. Inspired by profound empathy for the natural world, works such as Peter Paone's "Flood" or Jose Bedia's "En El Tronco Una Niña (1999)", evoke both loss and renewal. Collectively, these visionary works confront transience and hardship while reconnecting us more deeply with nature and our own humanity.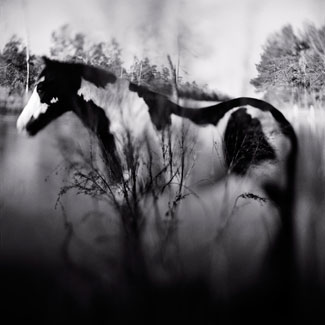 The Herd and The Swarm by Tasha Lewis
May – June, 2013
Cynthia Coughlin Gallery/Lobby, Walton Arts Center and throughout the region
Tasha Lewis' installation, The Herd, in Walton Arts Center's Cynthia H. Coughlin Gallery Lobby, consists of more than 17 sculptures of antelopes, impalas and gazelles leaping high through the air. Many animals appear emerge from or disappear into surrounding walls. Lewis covers her sculptures with fabric printed with images and textures that she finds on the Internet and adapts in Photoshop. She prints these images using cyanotype, a photographic process using a light-sensitive emulsion. Unified by the radiant cyan coloring, the creatures embody aspects of human industry as well as nature. Sewing this fabric onto her sculptural armatures with large and uneven stitches, Lewis calls attention to domestic traditions of craftwork including tailoring and quilting. She hopes that the animals' unexpected placement, tumultuous movement, and playful coloring will spark curiosity, engaging viewers with the beauty of both natural and artificial worlds.
Bridging boundaries between art, nature, and everyday life, Tasha Lewis' ephemeral installations consist of more than 1,000 butterflies printed in various sizes with cyanotype on fabric. Placing a small but powerful magnet on their bellies, Lewis can temporarily adhere them to varied metal surfaces, without leaving a trace. In the past, she has installed the swarm at sites in Indianapolis, IN; Evanston, IL; Berkeley, CA; Philadelphia, PA; Kona, HI and New York City. During her Artosphere residency this May, she will work with Walton Arts Center volunteers to construct butterflies, and will reconfigure The Swarm in unexpected locations at various sites along the Trail Mix path, around the square on First Thursday, and elsewhere. At each site, she will invite visitors to move the butterflies across the available metalwork, effectively reshaping the contours of The Swarm and redefining public areas that usually go unnoticed. Lewis will periodically re-photograph each configuration to create a video animation showing the work's evolution.
Artist's website: www.tashalewis.info
The Herd and The Swarm are an Artosphere Partner Grant Project. Partner Grants are offered to local, regional and national artists with unique work that fits within the Artosphere theme.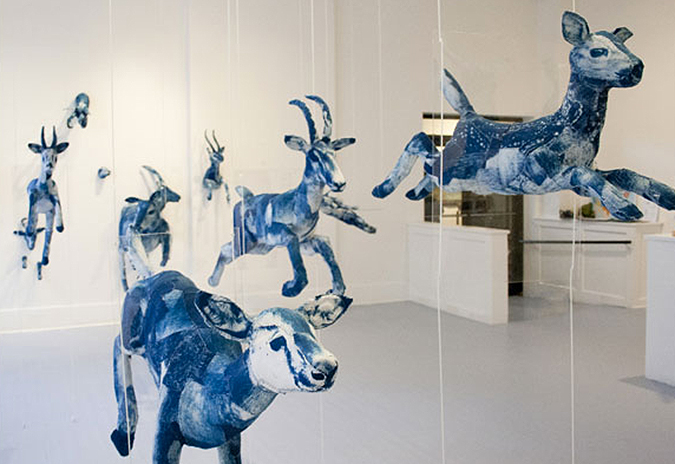 Tectonics
Works by Scott Carroll
January 13-April 22, 2013
Opening reception: Tuesday, January 22
Scott Carroll's passion for sculpture has led him to create both intimate and monumentally scaled works in varied media. Taking inspiration from his life-long interest in geology, Tectonics, his first show in his native Arkansas and current hometown, observes the way the earth's surface continually shifts, expands and collides to create new topography. He regards his sculptures as poetic translations of such forces and what he believes to be sacred natural elements: creeks, rivers, caves, and rock formations. Carroll's large-scale three-dimensional sculptures are boldly dramatic yet elegant and symmetrically balanced. Although massive in scale and weight, these works are engaging and invite quiet contemplation.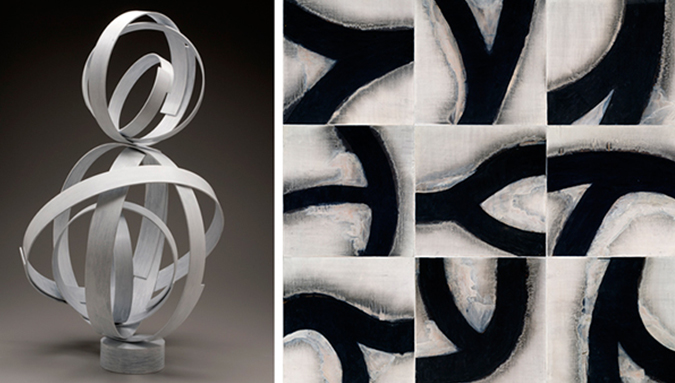 20 Years: A Kathy Thompson Project
October 4, 2012 - January 13, 2013
Opening reception Thursday, October 4
"We wanted a project that involved an artist from the community who had a history with Walton Arts Center. In Kathy Thompson, we found an artist who is passionate, curious, and engaged with the community. Thompson is a teacher, arts advocate, activist, mother, grandmother, entrepreneur, critical thinker, explorer and collector. Her civic engagement coupled with her artistic accomplishments made her the perfect fit for this project." - Jenni Swain, VP of Programs at Walton Arts Center
Kathy Thompson has become known for her H Boxes, mixed-media boxes that arrange treasured artifacts into dynamic and resonant compositions. These richly textured and inventive works explore the intersection of objects, history, memory and the formal language of assemblage.

Walton Arts Center commissioned Ms. Thompson to create an original project inspired by archival study, memorabilia and responses from patrons, staff and the arts community. This exhibition honors the past and celebrates the 20-year impression of Walton Arts Center on the cultural landscape of Northwest Arkansas.
Kathy Thompson is an artist living and working in Fayetteville, Arkansas. She shows and sells her work from her studio in downtown Fayetteville.

In the last three decades she has worked both collaboratively and individually on a variety of interdisciplinary and individually on a variety of interdisciplinary projects and a series of multimedia work. She has exhibited her work at the Decorative Art Museum and the Heights Gallery in Little Rock, Arkansas, Seibu Art Vivant in Tokyo, Japan, The National Museum of Women in the Arts in Washington, D.C., and various gallery's in Northwest Arkansas.

In addition to creating her multimedia work she has started and owned Calabash Pottery, JRO Designs, and has recently founded Hboxes in 2009. She also teaches after school art classes in her studio and works on a interior design projects.

Thompson holds a BA in art from Old Dominion University in Norfolk, Virginia. She has also studied at the Penland School of Arts in North Carolina and has been awarded honors such as an Arkansas Arts Council painting fellowship and National Endowment Grant Installations at the University of Arkansas campus in Fayetteville, Arkansas.
Artist Website: http://www.kathythompson.com
My Folklore: The Art of Letitia Huckaby
October 4, 2012 - January 13, 2013
Artist statement: My grandmother often told me a story of when she was a young woman, separated from my grandfather, a soldier in the war, and pregnant with my father. One of her older brothers had come upon a small amount of change, and had gone to the store for some sardines and crackers. When he came through the door, he proclaimed to his new wife, "Look what a man's got!" My grandmother was so tickled by this, that it became what she said anytime she felt blessed.

My artistic career began in documentary photography, but after the loss of my father and my grandmother, I became interested in making art that dealt with more personal issues. For the first time I turned the camera on myself, my family, and my African-American heritage.

I begin many works by printing photographic images onto cotton and silk fabrics that are treated to hold pigment prints. I then sew the fabric into quilts, dresses, quilt tops and other pieces. Some of the artworks on display in this exhibition are from LA19, a series of portraits of family members who lived on or near Louisiana's state highway number nineteen. Selections from a second body of work, the Quilts and Dress Project, offer a form of self-portraiture. Together, these works celebrate connections between past and present, memory and invention, craft traditions, and new ways of seeing.

"Look what a woman's got!"
Artist Website: http://www.letitiahuckaby.com
You Tube Video: Studio Tour with Letitia Huckaby
Profile of The Huckabys in a National Endowment for the Arts publication: Priorities & Persistence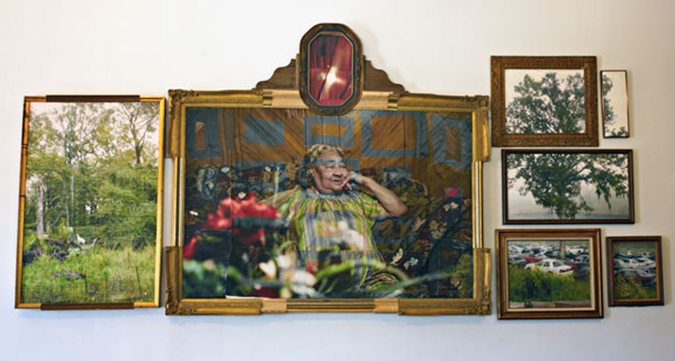 Spiral Wetland by Stacy Levy
April 2013, Lake Fayetteville
From the artist's website:
"I wanted to let everyone know that as of 4:00pm Tuesday afternoon, October 21, the Artosphere project from Spring of 2013, Spiral Wetland, created by Stacy Levy 18 months ago at Lake Fayetteville, has been dismantled, deconstructed, disassembled, and REPURPOSED. Two of Walton Arts Center's fine Facilities staff, Mike Herbert and Justin Nimmo and I spent two days working to uninstall the wetland. Nearly all the materials were removed from the lake and I am pleased to report that I was able to find a home for the plants and much of the material used for the project.
The organization which has taken most of the material assets from the Spiral (plants and floating mats) is The Watershed Conservation Resource Center. WCRC is an organization is which provides technical and planning services for the protection, conservation, and restoration of watershed resources for the well being of communities and society.
The principals of the Watershed Conservation Resource Center are Sandi J. Formica, Executive Director, and Matthew A. Van Eps, P.E., Associate Director. Together, they have over 32 years of progressive environmental experience. The juncus plants they have taken will be used in various application to prevent river bank erosion and other riparian enhancements.
I should also mention that Toryn Jones, a U of A student in Environmental Science, used the Sprial Wetland as part of his thesis. Toryn measured the growth and nutrient uptake of the wetland plants to test the limitations imposed on the plants by algae. Periodic plant samples were taken from the Spiral to be dried, shredded and examined to test phosphorus, carbon, and nitrogen levels, as well as measured for total dry mass (for growth). Results from this research should be available soon.
I would like to express my sincere gratitude to Walton Arts Center and Artosphere, Stacy Levy, all of the volunteers, staff, Fayetteville Parks and Recreation, Dolly at Lake Fayetteville, Crafton Tull, Lake Fayetteville Watershed Partnership, my cave diving friend, Mike Young and everyone involved with the Spiral. "
"In my work, I mesh the clarity of diagrams, the beauty of natural forms and the visceral sense of the site. My art creates a comprehensible visual metaphor for an otherwise invisible natural process." – Stacy Levy
ABOUT THE ARTOSPHERE 2013 PROJECT
Spiral Wetland is an outdoor eco-art project inspired by Robert Smithson's famous outdoor sculpture Spiral Jetty.This early earthwork, created in 1970, is a spiral of black basalt rocks and earth trucked out into the shallow Great Salt Lake in Utah.
Spiral Wetland expands on the concept of the spiral in nature, creating an artwork with a specific ecological goal: to improve the water quality of Lake Fayetteville. Stacy Levy, whose artwork was a part of Artosphere's inaugural visual arts exhibition, Beyond Sublime/Changing Nature, with the help of project manager Robert Ginsburg and a team of dedicated volunteers, created a 129 foot long spiral floating wetland stretches from the shoreline into the lake. Instead of rocks and earth— Spiral Wetland is composed of native plants (Juncus Effuses) growing in the floating wetlands. These plants help to take excess nutrients from the lake water and add shade for fish habitat. At the end of the installation, the plants will be adopted and replanted in other wetlands.
Spiral Wetland is dramatically visible from a number of vantage points along the nature trail around Lake Fayetteville, most notably from the dam and boat dock, and more intimately experienced by kayakers, canoers and fisherman on the water.
ABOUT THE ARTIST
Born in 1960, Stacy Levy studied at the Architectural School of London (1981) andYale University(B.A. in Sculpture, 1984). Levy also attended the Skowhegan School of Painting and Sculpture and received an M.F.A. from Tyler School of Art (1991). Her work has been shown nationally and internationally including at Niigata City Water and Land Art Festival, Niigata, Japan; Called to Action, Art Sites, Riverhead, NY; Emily Dickinson Rendered, Wave Hill, Bronx, NY; Seattle Urban Parks, City Space Gallery, Seattle, WA; The Tender Land, Armory Arts Center, Pasadena, CA; The H2O Show, Santa Fe Art Institute, Santa Fe, NM; Ecovention, The Contemporary Arts Center, Cincinnati, OH; Documenta 11, Kassel, Germany; Unnatural Science, Mass MoCA, North Adams, MA; Eco-Revelatory Design, National Building Museum, Washington, DC; and Design Culture Now: DesignTriennial, Cooper Hewitt National Design Museum, New York City.
Levy has won numerous awards including a Pew Fellowship in the Arts (1992), a residency at the Fabric Workshop and Museum, Philadelphia (1999), the Excellence in Estuary Award from the Partnership for the Delaware Estuary Inc. (2002), and a grant from the Mid-Atlantic Arts Foundation (2001). Varied institutions have commissioned her site-specific works including the Yonkers Waterfront Development Commission, Yonkers, NY (2010); Water and Land Art Festival, Niigata, Japan (2009); the Arboretum at Penn State University, University Park, PA (2009); Hudson River Park, Piers 32 (with Mathews Nielson Associates, New York, NY, 2010); Ontario Science Centre, Toronto, Canada (2006); and Seattle Arts Commission, Mineral Springs Park, Seattle, WA (2004).
Artist Website: http://www.stacylevy.com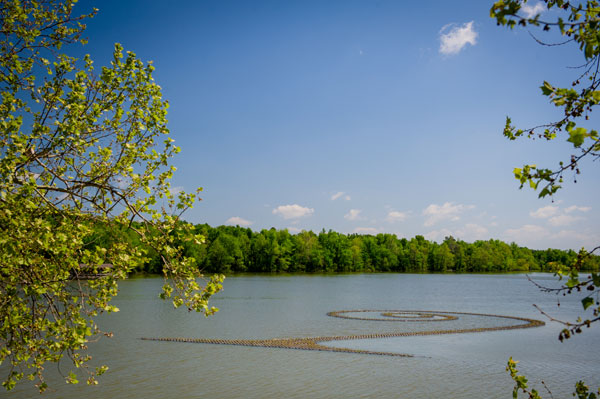 Out of the Woodwork: Patrick Dougherty
Installed on Walton Arts Center's Tyson Plaza in May 2012
Dismantled in May 2014 and repurposed as mulch
"Sticks are something we all have in common. Everybody knows sticks - the twigs and branches picked up on grandfather's farm; the branches woven in grandmother's basket. Somewhere threaded in all the public mass is a common thread, and that thread is the human spirit." – Patrick Dougherty
As part of the 2012 Artosphere: Arkansas' Arts & Nature Festival, Patrick Dougherty, with the help of nearly 100 community volunteers and Walton Arts Center staff, created a site-specific cluster of 7 "dramatic figures" that welcome guests into the west entrance of Walton Arts Center. The structures were created using locally harvested saplings (taken from wooded lots where clearing of saplings would help the growth of the forest).
ABOUT THE ARTIST
Combining his carpentry skills with his love of nature, Patrick Dougherty began to learn about primitive techniques of building and to experiment with tree saplings as construction material. Beginning about 1980 with small works, fashioned in his backyard, he quickly moved from single pieces on conventional pedestals to monumental site-specific installations that require sticks by the truckload. To date he has built over two hundred such massive sculptures all over the world and received numerous awards, including a Pollock-Krasner Foundation Grant and NEA Fellowship. Princeton Architectural Press published a major survey of Patrick and his work in a 2009 book entitled Stickwork.
His home base is his handmade house of log in Chapel Hill, NC where he lives with his wife Linda and son Sam.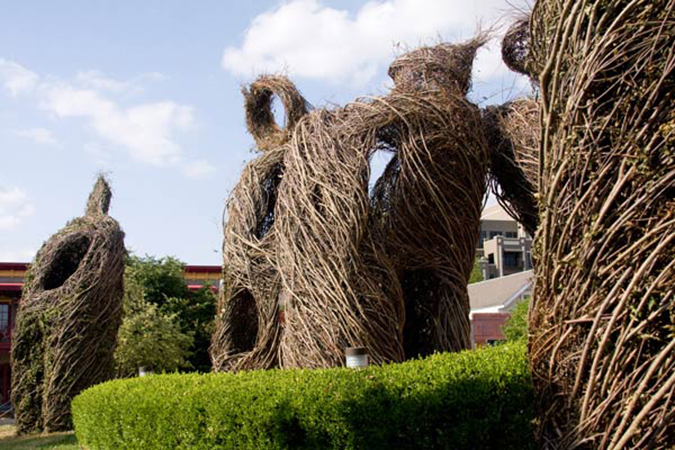 Structuring Nature: Orit Hofshi, Andrew Moore, Serena Perrone, Ben Peterson and Randall Exon
May 3-June 30, 2012
Structuring Nature features five outstanding contemporary artists— Orit Hofshi, Andrew Moore, Serena Perrone, Ben Peterson, and Randall Exon—who portray architectural structures that embody our interdependent and changing relationship to nature. Although diverse in style, these artists envision built and natural environments—some inviting and others forbidding—that challenge our notions about nature and culture. Featured works range from Randall Exon's landscapes that both celebrate pastoral ways and signal their highly constructed order to Serena Perrone's surreal and ironic images of idealized nature and childhood innocence amid reminders of a post-industrial world. Ben Peterson's more fantastical drawings of improbable, absurd, or precarious structures analyze a completely fabricated environment, in which nature is barely discernable amid artificial constructs, from shipping containers to Astro-turf. Both the large-scale color photographs of Andrew Moore and the vast woodcut and mixed media landscapes of Orit Hofshi also emphasize the fragility of human structures but they also reveal evidence of enduring natural or human resilience, if only in creative and intrepid efforts to bear witness to loss. Portraying constructed environments, in which nature has been radically transformed through human interventions and human structures that have, in turn, been altered by forces of nature, the featured artists convey both psychological disquiet and the persistence of beauty in a constantly changing world. Sharing a high level of accomplishment and a commitment to craftsmanship they variously express their concern for the way the reshaping of the natural and built environment profoundly affect our imaginative elasticity. Their artworks often convey a sense of absence or loss, but they also invite us to recognize a resilient vitality in both nature and the transformative power of art.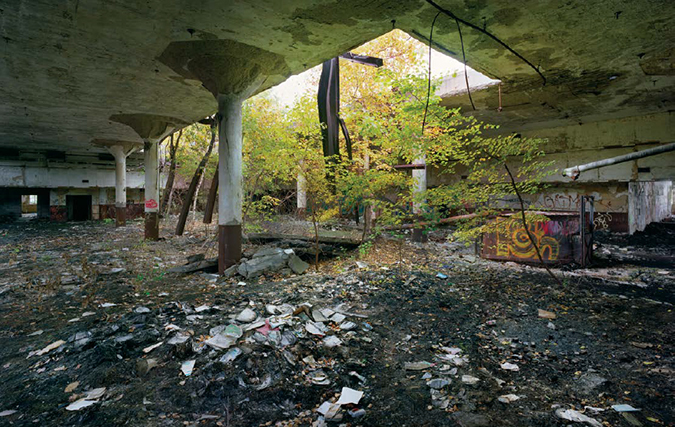 Karst by Massey Burke
In 2012, Walton Arts Center and Artosphere: Arkansas' Arts & Nature Festival introduced the Artosphere Partner Grant program. Artists were invited to apply for funding to create new and original works as part of the Artosphere festival. We're pleased to feature the work of Fayetteville native Massey Burke.
Using native clay soil and stones, straw, sand, and other natural materials, Ms. Burke worked with community volunteers to create an earthwork that explores the continuum between wild ecosystems and human created ecosystems. This earthwork, Karst, named for the limestone bedrock found throughout Northwest Arkansas and the Ozarks, demonstrates how a functional, sculptural building can be constructed from sustainable materials. This piece was dismantled in May 2014.
http://masseyburke.carbonmade.com/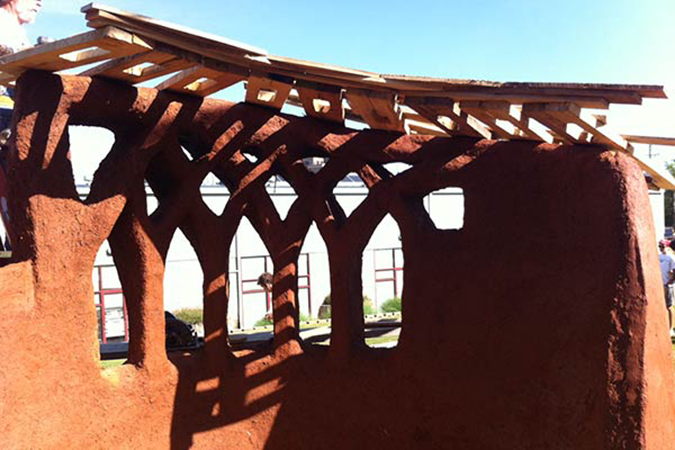 Natural Connections: Works by Anita Huffington, Eileen Neff, and Andrea Packard
January-April 2012
This long-term installation of artworks in Joy Pratt Markham Gallery brings together works by three artists —Eileen Neff, Andrea Packard, and Anita Huffington—for whom the study of nature is inseparable from the exploration of human experience. Like the music, theater, dance, and other performing art forms that we feature at Walton Arts Center, these art works inform our worldview and challenge our habits of seeing. Although varied in media, these photographs, collages, and sculptures share common expressive concerns. Rather than simply record or illustrate a particular place or form, each artist captures the interdependence of nature and human creativity. Through fusing multiple and sometimes contradictory viewpoints, these artists portray both nature and our imaginative response to it as endlessly dynamic and vital.
Huffington, Neff, and Packard portray a natural world full of mesmerizing contradictions. In Neff's large-scale photograph, A Planet's Encouragement, the deeply shadowed lower half of the picture sharply contrasts the upper half of the composition, which is alight with the radiance of late afternoon. The surreal contrast gives one the sensation of seeing the same place simultaneously through different lenses or at different times of day. What at first seems to be a pastoral image ultimately puzzles and proves to be as much a window on the imagination as on the natural world.
Huffington's sculptures also spring from a fascination with the duality of nature and the human experience. In works such as Fertile, a figure appears to both emerge from and dissolve into the roughly textured bronze. Here, feminine voluptuousness and metamorphic capacity are inseparable from dissolution or decay. Huffington cast this figure from a found stone that suggested the fragment of a female nude. Like Neff and Packard, Huffington revels in discovering a fragment in nature that suggests both the particular and universal. As the artist writes "I always use what a stone gives me. In this case, a swelling belly, a deep navel, and beautiful encrustations on the back."
Packard's mixed media works also embrace paradoxes of nature, experience, and perception. Her relief-like collages incorporating varied papers, prints, and fabrics appear illusionistic at a distance, yet up close they give way to an abstract interplay of varied color, line and texture. Viewing works such as Refuge from a distance, the area of speckled white to the left of the shadowy house may suggest a luminous patch of sunlight. Viewed up close, such areas appear more opaque—physically thicker and more psychologically present than the house or trees in the foreground. Up close, one shifts from viewing the composition formally to exploring the associative resonance of the varied collage elements, from fragments of hand-woven wool, to swatches of designer upholstery, to denim. Such shifting identities and impressions within each composition reveal these landscapes to be journeys of perception—a fusion of interior and exterior worlds.
Whether viewing Huffington's dynamic figures, Neff's paradoxical landscapes, or Packard's shifting perceptual realities, passing from the familiar to the unknown in nature unfolds over time and rewards close observation. All three artists portray worlds in which in we can better connect with ourselves by communing with nature.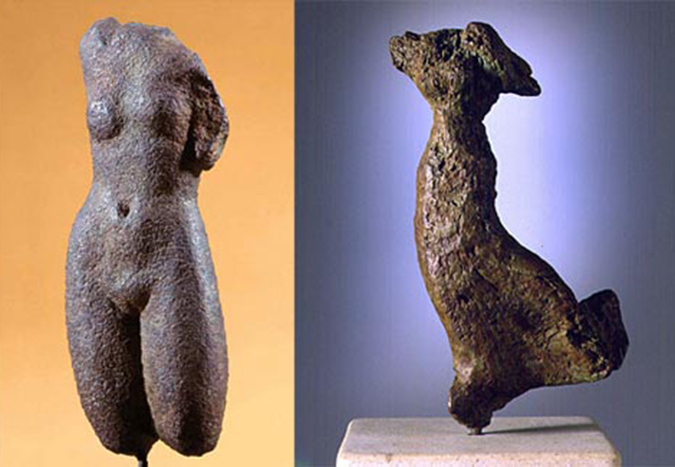 Made In The USA Works by Jeannie Hulen
February 2 - April 22, 2012
Following in the tradition of artists as diverse as Robert Rauschenberg, Claes Oldenberg, and Cindy Sherman, Jeanie Hulen's sculptural installations challenge artistic conventions, cultural norms, and the way the marketplace shapes personal, gender and cultural identities.

Hulen's Walton Arts Center installation, "Made in the USA" is comprised of a hand-built terracotta nude. Modeled after the artist's daughter, the girl stands in a contemplative pose surrounded by slip-cast porcelain cars molded from plastic children's toys. Through integrating everyday materials such as plastic and Astroturf together with traditional fine art media, such as fired clay, Hulen draws attention to the values we assign to different materials. Her use of mundane materials and hand-sewn components that are traditionally associated with "craft" or "woman's work" contrasts with her installations's spare arrangement and surreal hybrid combinations of "high" and "low" materials. Integrating objects such as bows, which we associate with femininity, with toy car forms, which we associate with masculinity, prompt us to consider the ways in which consumer products are gender-coded and even sexualized in our culture.

Jeannie Hulen is Chair of the Department of Art and Associate Professor of Ceramics at the University of Arkansas. In 1995 she received a BFA from the Kansas City Art Institute, and in 2000 a MFA from Louisiana State University, Baton Rouge. She has held solo exhibitions in Taiwan, Houston, TX, Grand Rapids, MI, Utica, NY, Kansas City, MO, and Fayetteville, AR. She has participated in many national group exhibitions including shows in conjunction with the National Council for the Education of Ceramic Arts from 2007-2010. In Fall 2009 she was a Resident Visiting Artist at the Graduate Institute of Applied Arts, Tainan National University of The Arts in Tainan, Taiwan. In Taiwan she produced a body of work called "Made in Taiwan." The work examined the current relationship between the United States and Taiwan, through the use of slip-cast toys and hand-made ceramic figures, historically referential of Japanese haniwa soldiers, Chinese terracotta warriors and plastic toy soldiers from the United States.

"Made in the USA," is a companion installation to "Made in Taiwan."

Artist website: www.jeanniehulen.com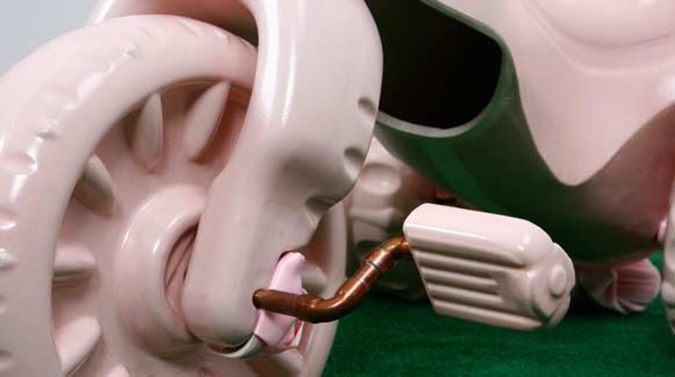 Then & Now: works by Leon Niehues
October 6 - January 18, 2011
Artist Statement:
There is an old saying that it is an artist's job to keep changing. I've kept that in mind over the years and make a point to devote time to new ideas each year. This exhibition spans more than twenty years of my work, with some older and some newer pieces.
I work more than one basket at a time, sometimes as many as ten. By taking my time with each piece, I am able to build a good form, and a good sense of form is what is most important in the work here.
The wood and wood splint materials in these baskets are made of white oak that has been prepared by me using old white oak basket making techniques of hand splitting and splint knife work. They are woven free-form (without molds) and stitched with linen thread. Lately, to keep things interesting, I have been using some new materials such as 3-M emery cloth for a skin and brass and stainless mini machine screws for connection. These new materials have helped me to keep my basketwork evolving.
About the Artist:
Leon Niehues has been working as a studio artist for more than 30 years. He creates distinctive baskets using long white oak splints from the trees that grow near his home in Northwest Arkansas. Although his designs incorporate traditional splint making techniques, he adds innovative concepts, new construction methods, and simple design elements that transform his baskets into exciting works of art. In 2005 he was named an Arkansas Living Treasure by the Arkansas Department of Heritage. His baskets have been featured in The New York Times,American Craft Magazine and Craft Arts International. His work has been exhibited throughout the United States and is represented in the permanent collections of the Arkansas Arts Center, Little Rock, Arkansas; Racine Arts Museum, Racine, Wisconsin; Huntington Museum of Art, Huntington, West Virginia; Asheville Art Museum, Asheville, North Carolina; The Museum of Art and Design, New York, New York; The Horn Collection, Little Rock, Arkansas; and The White House Collection of American Craft, Washington, D.C.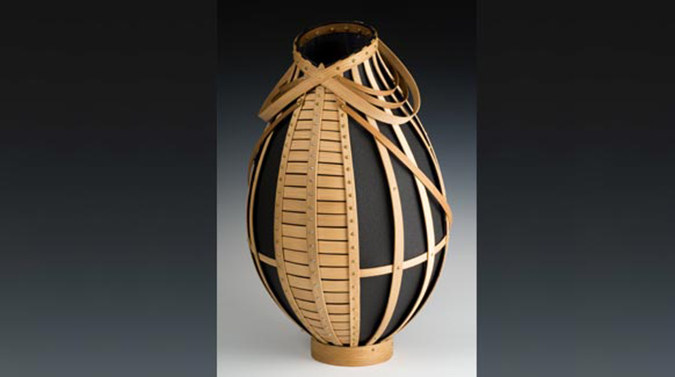 Garden as Muse: Works by Syd Carpenter, Markus Baenziger, Sally Apfelbaum, Sarah McEneaney and Lois Dodd
April 22 – June 4, 2011
Curated by Andrea Packard, Garden as Muse features major works by Sally Apfelbaum, Markus Baenziger, Syd Carpenter, Lois Dodd, Sarah McEneaney, five contemporary artists for whom gardens and botanical themes provide an ongoing source of inspiration. Working in distinct styles and different media, including photography, sculpture and painting, all five artists share a career-long fascination with the dynamism of nature.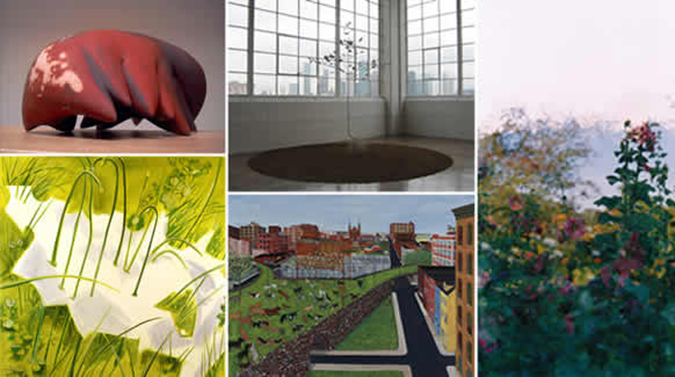 Silent Poems: Works by Anita Huffington
September - December 13, 2010
I do direct carving in stone and make bronzes, often using the stone as part of the process. My sculpture is usually based on the human form, primarily the female nude. I often carve torsos or fragments of the body, believing that the part can be as expressive as the whole. The sculptures are in a sense totem objects that celebrate our ordinary every day life. Their function, as in prehistoric or primitive sculpture, is to reveal and revere -- to make magic. We can see in nature an organic energy and essential beauty, a power that has the force of a religious experience: an illumination, an intuitive flash wherein we glimpse our original nature. In my sculpture, through reduction and simplicity of form, balance and tension, and interaction with the material, I seek this revelation.
To name it always falls short. One must use contradiction and paradox, freely choosing elements from the rational and the intuitive, classical and romantic, abstract and figurative, beginning each time with the unknown.
My sculpture is my response to nature and art. There is a long struggle to develop the skill and vision that allows the freedom for a spontaneous response. It is based on intimate experience with the sensual, tactile images of life, but not solely dependent on the visible. Working through the known to the unknown, I use the human form, and sometimes animals, to penetrate the mystery and express spirit.
What interests me most is the timeless element in the art of all periods and places My sculpture has always been a composite and synthesis of elements drawn from nature and the history of art. With sandstone in particular (perhaps affected by their rude nature), I seem to move backward through time from classical to archaic to prehistoric-- to the unknown form in the formless. Through more and more reduction, down to elemental forces of rock and earth, I seek a unity that expresses something more than the visible.
ABOUT THE ARTIST
Born in 1934 in Baltimore, Maryland, Huffington lived and worked in New York City before moving to a log cabin in the woods of the Arkansas Ozarks. She attended the University of North Carolina, Bennington College, and the University of South Florida, and received a B.A. and an M.F.A. from the City College of New York.
She has mounted numerous one-person exhibitions of her work including 8 exhibitions at Jonathan O'Hara Gallery, New York. Her work has been shown nationally including at Benton Gallery, Southampton, NY; Valley House Gallery, Dallas, TX; and Arkansas Arts Center, Little Rock, AR. A monograph of her work with photographs by David Finn was published in 2007.
She has been awarded the Governor's Individual Artist Award (2005); the Jimmy Ernst Award in Art, American Academy of Arts & Letters, NY; a La Napoule Art Foundation Residency, La Napoule, France, and an Arkansas Arts Council fellowship recognizing artistic accomplishment. Her work is represented in diverse collections including the Arkansas Arts Center, Little Rock, AR; Karla Scherer Foundation, Detroit, Michigan; Samuel P. Harn Museum of Art, University of Florida, Gainesville, FL; Morris Museum, Augusta, GA; The Metropolitan Museum of Art, NY; and Crystal Bridges Museum of American Art, Bentonville, AR.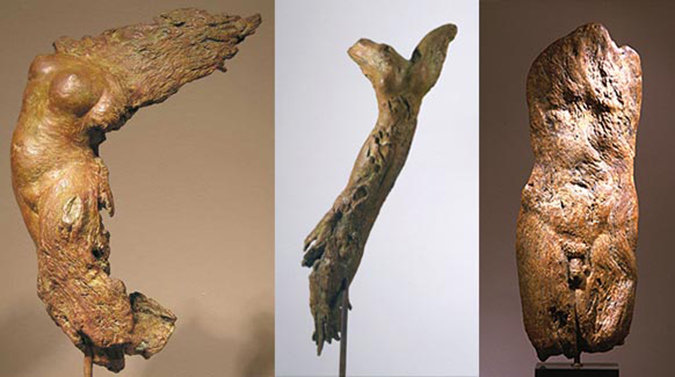 Beyond Sublime: Works by Emmet Gowin, Eileen Neff, Paula Winokur, Eric Aho and Stacy Levy
This exhibition, curated by Andrea Packard, inaugurated the newly renovated Joy Pratt Markham Gallery and featured work in diverse media by five pre-eminent artists who offer transformative visions of our relationship to nature. The exhibition is accompanied by a 20-page color catalog including an essay by the curator.
Beyond Sublime presented masterfully crafted art works that move beyond picturesque or conventional representations of nature. Working in photography, painting, sculpture and installation, the selected artists connect viewers to the beauty and mystery of our environment in ways that challenge habitual perceptions and definitions. Demonstrating imaginative vision, dedication to craft and a dynamic approach to materials and viewpoints, the selected artists prompt new ways of responding to both natural and built environments. As Packard writes in the exhibition catalog: "Redefining traditional concepts of the sublime, they explore the way human interventions not only alter our environment, but the internal terrain from which imagination springs."