Arkansas History through the Arts
The arts help students deeply respect, understand and remember the history of our state - Walton Arts Center's Arkansas History through the Arts (AHA) program enriches the school experience across the state of Arkansas and supports real learning outcomes. More than 42,000 Arkansas students have experienced the arts through AHA so far and that number is growing.
The AHA project offers four stage productions that spark students' interest in the history of our state, each with distinct curriculum goals and audiences. Students learn to love Arkansas history when they see Digging Up Arkansas, Bear State of Mind, Down the Dirt Road Blues and An Ozark Journey. Teachers appreciate Walton Arts Center's AHA performances for the way they engage students and make learning fun.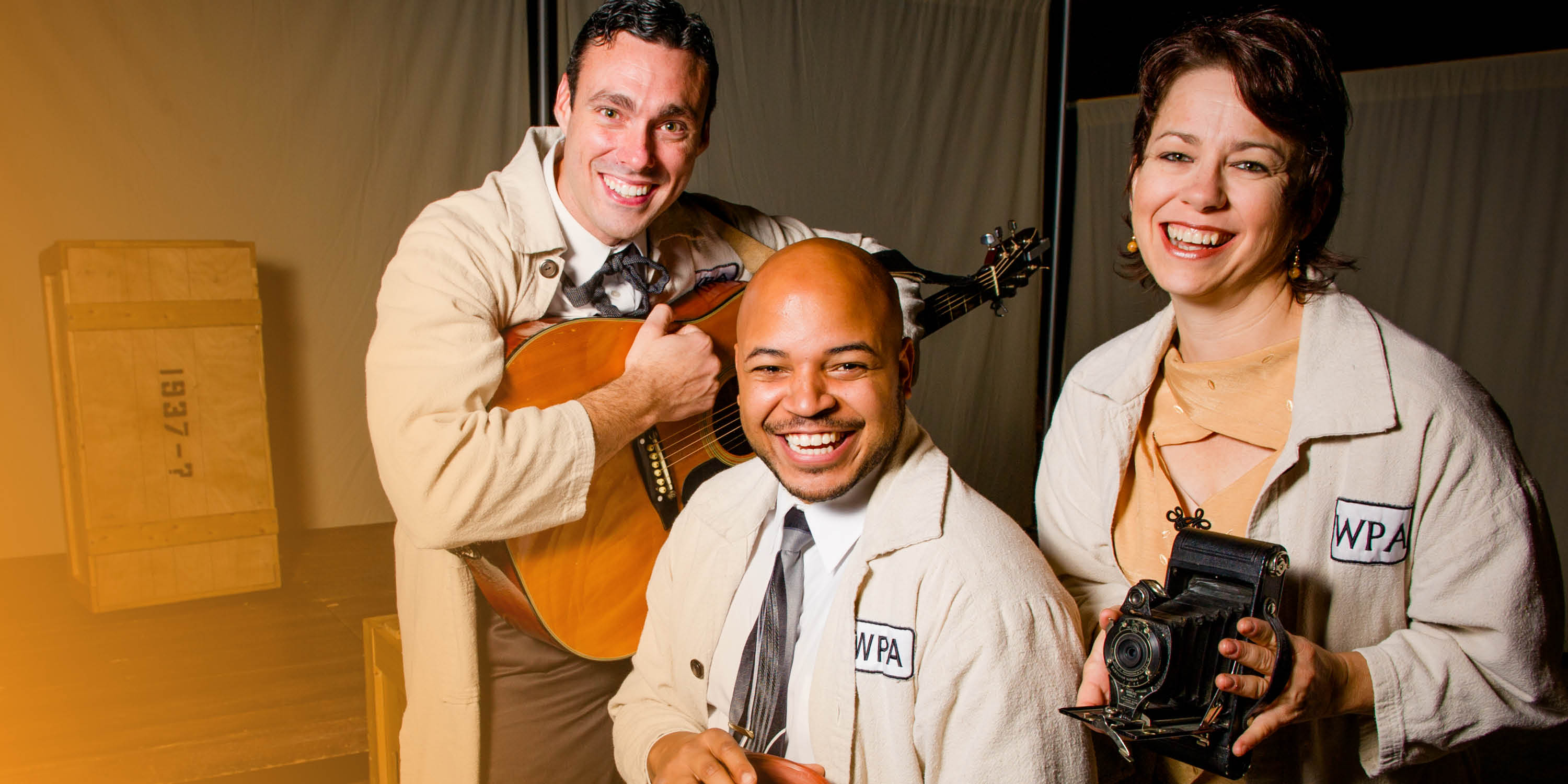 Digging Up Arkansas
The history play Digging Up Arkansas, written by Mike Thomas, directed by Kassie Misiewicz, performed by Trike Theater and presented throughout the state by Walton Arts Center has served more than 30,000 third through fifth graders since 2009. By 2016 Walton Arts Center will tour the performance into every county in Arkansas.