Artosphere Festival Orchestra
Live from Crystal Bridges: Mozart in the Museum
Corrado Rovaris, Music Director
PROGRAM:
Jonny Greenwood | Water
W.A. Mozart | Flute & Harp Concerto in C major, K299
Featuring Marie Tachouet, Flute and Cheryl Losey Feder, Harp
W.A. Mozart | Symphony No. 38 in D major, K 504 "Prague"
DATE: Friday, June 15, 8pm
LOCATION: The Great Hall at Crystal Bridges Museum of American Art in Bentonville
TICKETS: $40 (plus applicable fees)
ABOUT:
From the Great Hall of the world-class Crystal Bridges museum in Bentonville, Maestro Rovaris leads the Artosphere Festival Orchestra in the 6th annual Mozart in the Museum performance. This exceptional program features Jonny Greenwood's Water; Mozart's Flute & Harp Concerto featuring Marie Tachouet, Flute, and Cheryl Losey Feder, Harp; and Mozart's Symphony No. 38 "Prague". Presented in partnership with Crystal Bridges Museum of American Art, the concert will be broadcast live on KUAF 91.3 FM Public Radio. Seating is limited.
Marie Tachouet
Marie Tachouet is the Principal Flute of the Lyric Opera of Chicago and serves on the faculty of Roosevelt University Chicago College of Performing Arts. She has performed as Principal Flute with the San Diego Symphony, Seattle Symphony, Milwaukee Symphony and Santa Fe Opera orchestras. Ms. Tachouet has been a member of the Artosphere Festival Orchestra since 2011 and was a soloist in 2014. She will be performing Mozart's Flute and Harp Concerto.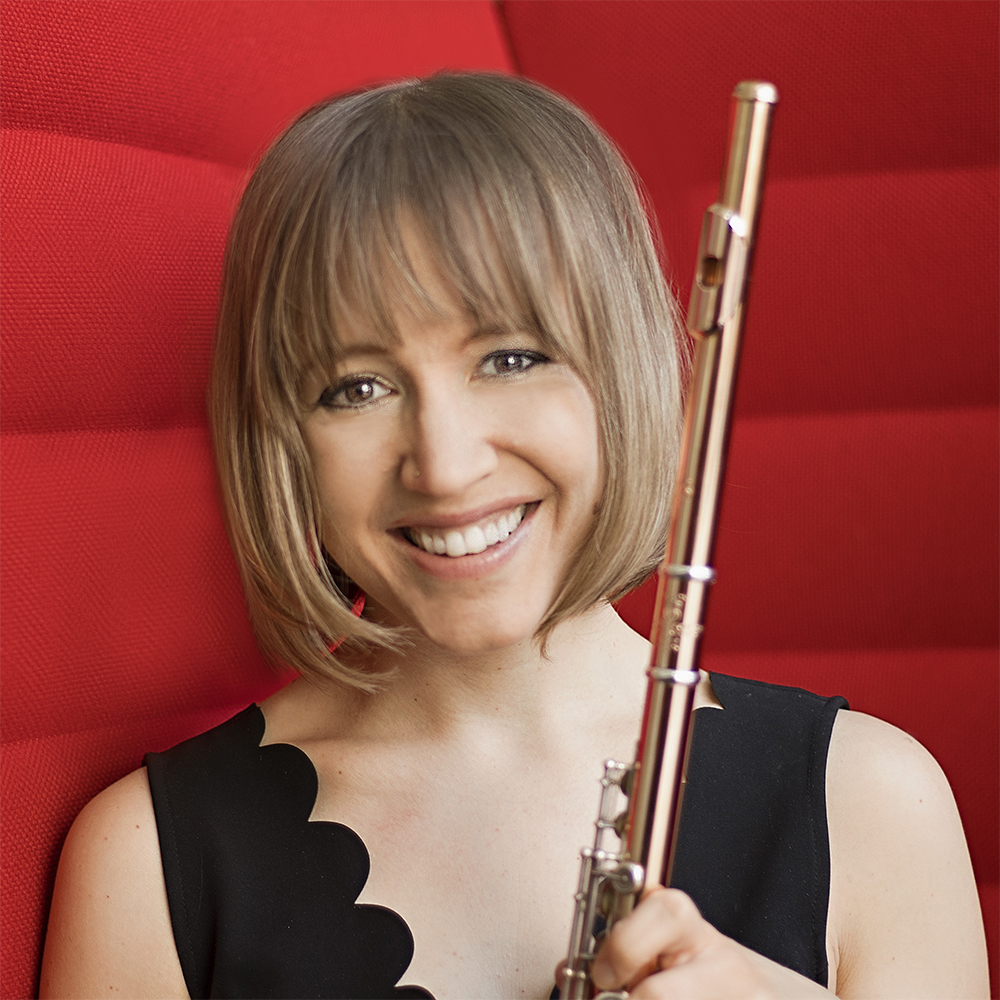 Cheryl Losey Feder
Cheryl Losey Feder has earned distinction as one of America's leading young harpists, receiving national and international awards, and performing in diverse settings around the world. Newly appointed Principal Harp with the Buffalo Philharmonic, Ms. Feder is also a frequent guest of the Philadelphia Orchestra and former Principal Harp of the Sarasota Orchestra. Top prizes she has received include the Alice Rosner Prize at the Munich International Competition, and First Prizes in the American Harp Society's National Solo Competition and the American String Teacher's Association National Solo Competition. Ms. Feder graduated from the Cleveland Institute of Music as a student of Yolanda Kondonassis, and is a native of Harpswell, Maine.